2015 has not been a stellar market year, but it hasn't been horrible, either. The S&P 500 is flat year-to-date and the Nasdaq Composite Index is up about 7%. As I wrote in my earlier article, "Market Sectors to Buy in 2016," I think next year will be a stock picker's market. Certain sectors should do well, and certain stocks, also.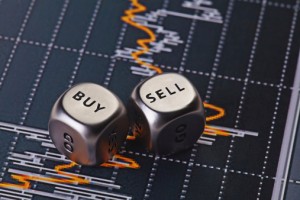 Some of those stocks may even be in sectors that are out of favor. So rather than suggest stocks from the sectors I have already chosen, I thought I would mention some great stocks to buy that lie outside of those arenas. These are, by and large, going to be value stocks. I'm not keen on growth stocks in this environment, with limited exceptions.
I won't mince words. I think Apple (NASDAQ: AAPL) remains on top of the investing world in 2016. Even though Apple doesn't have the majority of desktop market share, it doesn't matter. It has wormed its products into many aspects of our lives, and the products remain relatively easy to use and troubleshoot – though not as easy as they once were.
I think Apple will continue to sell plenty of product next year. But the only point is that if even business slows for Apple, it has such an incredible balance sheet that it can weather a very long storm. I still consider it the ultimate GARP stock.
A Mid-Cap Stock to Love
For mid-cap stocks to buy for 2016, consider Church & Dwight (NYSE: CHD). You probably haven't heard of it, but it was founded in 1846, and sells famous brands like Arm & Hammer baking soda, along with all kinds of consumer domestic products like cat litter, cleaning products and detergents.
It sells much of the same stuff for the bathroom, like personal care products, that Procter & Gamble (NYSE: PG) does. It has an international presence, and also handles Specialty Products like chemicals for agriculture.
Small-Cap Winners
For stocks to buy on the small-cap side, I have several great value picks as stocks to buy. Ashford Hospitality Trust (NYSE: AHT) remains the best-managed hotel REIT in the country, and is moving its portfolio into more upscale properties. It has extraordinarily good cash flow, great assets in its portfolio, and a solid financial structure. The market has totally ignored it, to the point where I believe it can double from here, and pays 7.27% in dividends.
Another small-cap favorite is Amaya Gaming (NASDAQ: AYA). Amaya is the owner of the PokerStars and FullTilt online poker brands. The company is expanding its market reach internationally and just cracked the U.S. again by getting approval in New Jersey. It also has a growing and highly profitable casino division and is moving into sports betting. Amazingly, when Amaya announced its $4.9 billion purchase of the online poker names, the stock soared to $30. It is now under $15, which makes absolutely no sense.
My final choice is Enova International (NYSE: ENVA). Enova is an online consumer lender. It was the most profitable and fastest-growing short-term consumer lender in the U.S. The CFPB has issued rules that would harm its main product. However, not only are these rules going to get held up in court by the industry, Enova is moving to many other loan types.
The company is doing longer-term installment loans, near-prime loans and small-business loans. The latter two, in particular, are going to be huge for Enova because there is high demand for these products and the lenders are highly fragmented. Enova trades at $6.80, and should be worth $25 in the next two years.
One sector you can't ignore

Fox News says investments in this sector "are set to soar over the next few years whether the public is ready for it or not." And for good reason: they're being spawned by the biggest technological breakthrough since the internet. It's so big it's throwing $2.5 trillion up for grabs. Act now, and you can grab a piece of it for yourself. Find out how right here.