Hewlett Packard Enterprise (NYSE: HPE) has not had a good run since its spit from HP Inc. (NYSE: HPQ). Despite being the growth engine of the former combined entity, Hewlett Packard Enterprise stock has lost 10% since the beginning of the year.
But the company got a jolt of positive momentum after reporting quarterly earnings on Thursday after the market close. Hewlett Packard Enterprise posted beats on both revenue and earnings, which sent the stock soaring. Shares of the technology giant jumped 13.5% during Friday's trading session.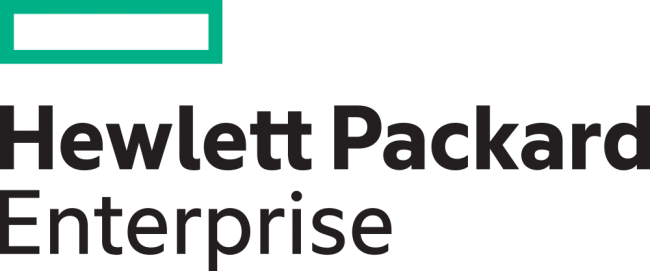 Hewlett Packard Enterprise reported first-quarter earnings of $0.41 per share on $12.72 billion of revenue. Both metrics beat analyst expectations. Analysts had projected EPS of $0.40 on $12.68 billion of revenue.
On a year-over-year basis, reported revenue declined 3%, which hardly seems impressive. However, the company pointed to constant-currency revenue, which excludes the impact of foreign exchange fluctuations. The strong rally in the U.S. dollar has eroded revenue growth for companies such as Hewlett Packard Enterprise, which produces a significant portion of its revenue from overseas.
This is a notable distinction, as constant-currency results display the core operations of a company. Hewlett Packard Enterprise grew organic revenue for the third quarter in a row. Excluding the effects of recent M&A activity, the company grew organic revenue across every business segment for the first time since 2010.
For the full fiscal year, Hewlett Packard Enterprise expects to generate $2 billion to $2.2 billion of free cash flow. This is good news for investors, as continued growth will provide enough cash flow to reward shareholders with compelling cash returns.
Along with its earnings release, Hewlett Packard Enterprise announced its intention to return 100% of its free cash flow to shareholders. This will be accomplished primarily through stock buybacks, but the company also offers a 1.4% dividend. Assuming the company hits its forecast, this would be a notable increase from the previous year, in which the company returned $1.3 billion in dividends and buybacks.
Hewlett Packard Enterprise: A Growth Company
When Hewlett-Packard Co. announced the split, the reasoning was that the separation would allow the growth arm, Hewlett Packard Enterprise, to earn a higher valuation than the two companies held as a single entity.
HP Inc. focuses on printers and personal computers, while Hewlett Packard Enterprise operates the higher-growth servers, storage devices and services units. Hewlett-Packard management felt that its employees and financial resources would be better utilized on a smaller and narrower group of businesses.
While CEO Meg Whitman seemed to be proven wrong to start the year, the strategy is becoming clearer with Hewlett Packard Enterprise's results. Conversely, investors should steer clear of HP Inc. because its core areas of focus – particularly printers – are becoming obsolete. In an increasingly digital world, consumers at both the individual and enterprise levels aren't spending nearly as much on printers as they used to.
Hewlett Packard Enterprise is firmly on a path of growth, and even better, the stock is still cheap on a valuation basis. Shares of Hewlett Packard Enterprise trade for 11 times trailing earnings per share and just 8 times forward EPS. The stock also trades for less than 1 times book value.
While HP Inc. continues to grapple with the slowing PC industry and the rapidly eroding printers market, Hewlett Packard Enterprise has something to offer all investors – growth, value and income. As a result, if investors are interested in either of the two stocks, Hewlett Packard Enterprise stock is the one to own.
These are crushing the Dow and S&P 500

Did you turn $2,000 into $12,785 in just three years? Or turn $2,000 into $15,305 in less than two? Maybe it's about time you discovered these market-crushing stocks. While most stocks earn on average 9%-10% a year, this small group of stocks earns 19% average returns every year. Don't miss out. Discover them right here.