After years of rumors, Starwood Hotels and Resorts (NYSE: HOT) finally got a buyout offer from Marriott International (NYSE: MAR) at $72 per share last November. Then, Chinese real estate company Anbang jumped in unexpectedly, bidding $78 per share. Marriott then came back with an offer worth about $85 per share, which Starwood's board has accepted.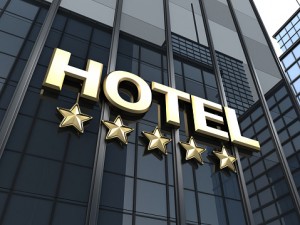 The Starwood battle created some interesting movement in the hotel space. Anbang grabbed the premier luxury property portfolio contained in Strategic Hotels and Resorts portfolio from Blackstone Group (NYSE:  BX), which originally paid about $6 billion for the assets. Anbang bought it for $6.5 billion in a hotel deal that had probably been set up before the Strategic Hotels buyout by Blackstone had been finished.
Anbang wants Starwood because, like most other Chinese companies, it is trying to get its money out of China. The economy is starting to falter and the government has been cracking down on "corrupt" wealthy individuals.
A Powerhouse Hotel Deal
Thus, assuming for the moment that Marriott will prevail, the combination of Marriott and Starwood will create quite the powerhouse hotel combination. It would be difficult to bet against them, but it raises the question as to whether it is the best purchase in the hotel sector for investors. There's certainly nothing wrong with buying either stock here, but the question is which hotel stocks might give you greater risk-adjusted returns.
With Anbang clearly on the hunt for hotel assets and the next hotel deal, attention might turn to Hilton Worldwide Holdings (NYSE: HLT). Remember, the desire for Anbang and other Chinese companies to get the heck out is significant, and if Anbang was turned away on this transaction, it could go for others. Right now, Hilton's market cap is $22 billion and Anbang is believed to have some $240 billion it wants to spend.
Hilton's CEO actually said in a recent interview that he thinks there will be more consolidation. Already we've seen Accor buy Fairmont, and Intercontinental Hotels Group (NYSE: IHG) bought boutique brand Kimpton. Keep in mind that Hilton, the largest company in terms of rooms, plans to open 206 new hotels in China this year. That may sour Anbang on a potential deal.
Hunger for Hyatt?
There's also Hyatt Hotels (NYSE: H), presently trading at a market cap of $6.4 billion. Hyatt has opened up its Unbound Collection, which are the type of upper-upscale and luxury properties that Anbang is pursuing. These properties are also story-centered, having some kind of unique story about them. They include The Driskill Hotel in Austin, Texas; the Hôtel du Louvre in Paris, France; the Carmelo Resort & Spa in Carmelo, Uruguay; and the Coco Palms Resort in Kauai, Hawaii.
There may even be an appetite for smaller plays that are selling below true value. For example, Ashford Hospitality Prime (NYSE: AHP) is a smaller group of properties in the same category that was put up for sale last September. The stock is trading down near $10, but the assets were valued by management at $27 per share at the time.
While the value has come down a bit, the assets are  certainly worth at least $20 per share and would be a great target for Anbang. The market cap is only $288 million, meaning Anbang could put up $600 million for the properties – chump change to the company.
This is being held from you
Believe it or not, some of the world's top companies are being held off-limits from investors. These are companies that have handed wealthy insiders returns of 1,077%…1,941%…even 3,900%. We think this is grossly unfair…which is why we finally discovered a back-door way you can profit from this jealously-guarded market. Click here for details on this secret opportunity.