It took only eight simple words from Carl Icahn to shake the Apple (NASDAQ: AAPL) tree: "We no longer have a position in Apple."
Quite a statement from someone who once held 45.8 million shares of the company. Not to mention the fact that his thesis had been that Apple was consistently being undervalued by Wall Street and was the sort of company that only came along for investors once every 50 years.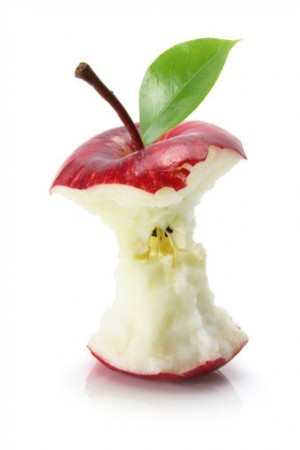 The news of Icahn's sale only added to Apple's woes last week. The company reported its first quarterly revenue drop in 13 years and its first ever decline in iPhone sales.
What were the reasons behind Icahn's move? Icahn stated one reason for his revised Apple outlook. But there is another obvious one too.
Apple and China
Icahn specifically cited China's attitude toward the company. He said that Beijing could "come in and make it very difficult for Apple to sell there."
And indeed, China effectively has shut down Apple's online book and movie services in the country. Let's not forget that one main reason behind the bullishness on Apple has been China, and it was predicated on the company drawing more and more people into its "ecosystem" of services.
The shutdown stems from a rule issued in February that banned companies with any foreign ownership from engaging in online publishing.
Of course, the Chinese government could have chosen to ignore its own rules. It does this quite often.
But as I warned in my prior article on Apple, the FBI has opened a Pandora's Box. With the FBI asking Apple to unlock phones at its beckoned command, the door has been opened wide for governments like China to do likewise.
Sure enough, Apple says China has made about 1,000 requests for customer information on more than 2,000 Apple phones. And it has been asked for the proprietary source code on its operating system.
Of course, Apple said no. But now retribution may be coming.
The only good news for Apple is that so far China has not cut off services including the App Store, Apple Pay and Apple Music. But don't be surprised if those aren't banned if Apple doesn't "cooperate."
In other words, Icahn's worries about Apple in China are legitimate.
Smartphone Market Saturated
Then we have the unspoken reason behind Icahn's move.
The global smartphone market may have hit a tipping point. For the first time ever, smartphone shipments fell in the first quarter of 2016. According to Strategy Analytics, sales dropped 3%, to 334.6 million units from 345 million a year ago.
Research firm IDC said, "As the China market matures, the appetite for smartphones has slowed dramatically as the explosion of uptake has passed its peak."
Translation: In the emerging world, almost everyone has a smartphone. It has become a very commoditized business.
Apple bulls have pinned hopes on India to keep Apple's growth going. And I fully expect Apple to grow from its minuscule 2% share of the Indian market. In the latest quarter, Apple did increase shipments there 56%.
But India is home to very low-cost phones – not exactly Apple's niche. And I challenge anyone to name a Western company that has navigated India's labyrinth of bureaucracy and regulations successfully enough to call the country an outrageously profitable success.
Where to Now for Apple?
Is it all over then for Apple?
One big negative for me, as a contrarian, is that there is still too much optimism. Out of the 50 Wall Street analysts that cover Apple, 44 have buy recommendations. I want to see more skepticism.
However, the company is dirt cheap on a valuation basis. It sells for 12 times forward earnings, or 8 times if Apple's net cash of $153 billion is discounted. But that wasn't enough to keep Icahn in.
What the company needs is to find a growth engine again.
Its current growth is in low-end phones. There are shortages of its $400 iPhone SE. That's good for sales. But that means pressure on Apple's average selling price and gross margins. Growing in India will only add to those pressures.
Apple could use a burst of innovation – i.e., a hot new high-end product. Judging from the recent past, I don't think Apple will come up with a new iPhone version that will be a "must-have" for consumers.
Perhaps Apple can spend some of that vast cash hoard wisely on acquisitions. If not, I still have confidence in Apple as an innovator. Boston Consulting Group ranks Apple as the world's most innovative company.
However, I'm a firm believer that innovation starts at the top. That's why Apple was on top of the world when Steve Jobs headed the company.
I'm beginning to come around to the view, held by very few, that current CEO Tim Cook may be more of a plow horse than a thoroughbred. His style is too plodding for a company like Apple that is centered on innovation.
I'd buy Apple tomorrow if a creative type, like Tesla Motors' (NASDAQ: TSLA) Elon Musk, became CEO of Apple. That person would ignite the many creative employees still at Apple.
A change at the top is extremely unlikely to happen, unless its stock keeps its slow, plodding path downward.
I'm sure Icahn noticed Apple stock is basically unchanged in price since June 2014. Others may begin to notice too.
The Ghost of Steve Jobs
Before he died, Steve Jobs gave an interview to The New York Times where he revealed his desire for Apple to create something unlike anything the world had ever seen. Though Jobs is no longer around, his dream for this technology is alive and kicking. According to global consulting firm KPMG, this technology "could provide solutions to some of our most intractable social problems." And Morgan Stanley believes it could save the American economy $1.3 trillion each year.