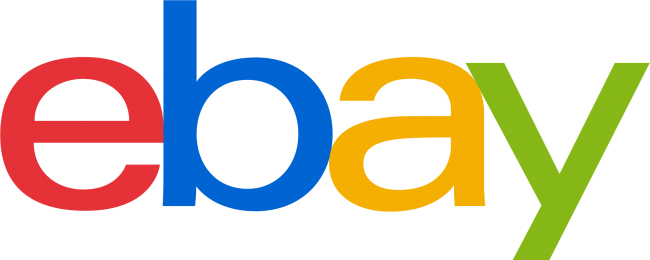 The year has gotten off to a rough start for those investing in eBay (NASDAQ: EBAY). After a ho-hum fourth-quarter report, soft guidance for the rest of the year, and a bit of an identity crisis following its spinoff last year of PayPal, eBay shares have tumbled. Ebay stock lost about 14% of its value in January, which  effectively erased gains from the past two years. Based on its current price, eBay is up a mere 1% over the past year, and 2% since two years ago.
Ebay's fourth-quarter results showed 5% growth in revenues on a foreign exchange neutral basis. That was largely in line with forecasts, but the company's net income fell 12%, underscoring that business for this once-unstoppable company has undeniably slowed.
A larger concern, however, was the company's first-quarter outlook. Ebay said it expects both first-quarter and full-year net income to fall significantly short of consensus forecasts.
Investing in eBay: A Few Reasons

I'd argue, however, that if you're prepared for a bumpy ride there is still a pretty strong case for investing in eBay. Here are some key reasons:
It's relatively cheap. With the recent drop in its stock price, eBay now sells at a price earnings ratio of about 16. While not a bargain basement valuation, it's significantly cheaper not only than Amazon.com (NASDAQ: AMZN), whose price-earnings ratio exceeds 400, as well as Overstock.com (NASDAQ: OSTK) which sells at a P/E above 70.
Ebay continues to evolve. While the spinoff of PayPal separated eBay from one of its best-performing assets, eBay continues to build its business in ways that suggest it understands the challenges of operating in a fiercely competitive online retail environment. Its 2007 purchase of ticket-seller StubHub was one such acquisition that offered another valuable service to its massive user base and eBay's latest results show how much that strategy has paid off. StubHub's revenues shot up 34% in the first quarter.
When you're an online business, size is power. I've written recently about the challenges Wal-Mart (NYSE: WMT) faces as it struggles to grow its business across a network of thousands of retail stores. Ebay, likewise faces great pressures to maintain and grow its business, but these challenges are undeniably different in a purely online business. While physical retail stores can become a drain on a struggling business, Ebay can boast an active buyer base of 162 million, which grew by a healthy 5% in the fourth quarter. This doesn't mean eBay is untouchable but it does give it a strong competitive edge as it introduces new products.
Ebay could be an acquisition target. As with all acquisition talk, this is, of course, highly speculative, but stranger things have happened. There's been a fair amount of talk lately about which major Internet companies might be interested in buying eBay to acquire that massive buyer base. Things could get very interesting if a buyer did step forward. And if eBay eventually sold, it would most likely be at a higher price than its current value.
Consider the current market environment. In a word, the stock market today is punishing. It has exposed many of the overvalued stocks, but it has also overreacted by hammering certain stocks that have suffered short-term setbacks. If you're interested in investing in eBay, it's worth considering whether this stock may be oversold and if its current price presents a buying opportunity.
A golden opportunity for the "little guy"

Imagine a tiny group of stocks so powerful, they're crushing the Dow and S&P 500—doubling their returns. Now imagine that these stocks legally lie outside of Wall Street's grasp. It sounds shocking, but it's true. Which means these powerful stocks are perfect for the little guy to scoop up and get rich from. Find out how right here.