Honestly, I'm getting a ton of emails from folks who think this is unbelievable . . .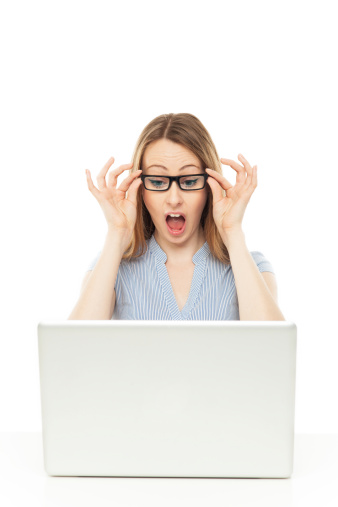 $3,720 income in just 17 days – WITHOUT working, risky trades or a government handout.
Go here before tomorrow – and you can collect the next check.
Let me show you the proof.
Over the last 28 days, I've personally collected five Liberty Check payments.
Some – like the payment on Dec. 11 for $464 – were pretty small. Others, like the $1,350 payment on  Dec. 20, have been much more attractive.
Now, these payments were all deposited in my account during a 17-day period in December.
That's right – while most folks were busy with holiday shopping . . . office Christmas parties . . .  and family obligations . . .  I was able to easily collect these regular Liberty Checks.
In fact, I was even able to have these payments deposited directly into my account . . . avoiding five inconvenient trips to the bank to deposit the checks.
Here's what my account statement looked like . . .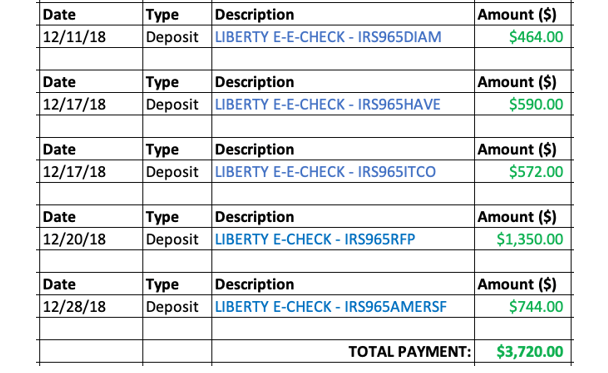 Now, I'm not showing you this to brag (that's being mean). Frankly, the only reason I'm sharing this is because I know you're probably skeptical . . .
"Really Ian?  How's it possible to collect $3,720 in less than a month – WITHOUT working!?!"
Here's the best news . . .
Another Liberty Check was just scheduled – and there's still time to put your name on the list.
The next Liberty Check payment is bigger than EVERY check I collected in December. In fact, it's a huge overnight payment total $2,307.
So, you'd better believe I'll be adding my name to the Liberty Check payment list.
Want to join me?
Just click here now.
One little-known New York company is paying out over $86 million to regular folks like us.
I'm personally planning to claim $2,307 cash – deposited right into my account. That's why I call this a Liberty E-Check – it's just as good as the paper checks, but you'll get your Liberty Check payment even faster.
Don't miss out.
Here's that link – one more time. See you tomorrow!
Yours in Profits,
Ian Wyatt