$23 BILLION.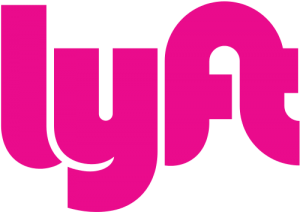 That'll make ride-sharing company Lyft the single biggest IPO of 2019!
Now, most folks will be scrambling to BUY shares in the initial public offering. Unfortunately, the investment bankers only gives these shares to multi-millionaire clients.
Today, you can secure Lyft pre-IPO shares using a little-known secret.
Click here for urgent details – before the March 28 IPO.
So, what exactly is Lyft?
Founded in 2012, Lyft is in the ride-sharing business.
Instead of hailing a taxi on the street, Lyft clients arrange for rides using a mobile phone application.
Today, the company serves 23 million people and provides over 1 million rides per day. All those rides helped the company generate $2.2 billion in revenue last year – a 100% increase from 2017.
The company a smaller version of Uber, which is also going public in 2019.
Click here to secure PRE-IPO shares of Lyft and Uber – BEFORE they go public.
In the Lyft IPO, it plans to raise $2.1 million to $2.4 billion from investors – giving the company a market value of around $23 billion.
The Lyft IPO share price is expected to be $62 to $68.
Shares are expected to go public on the NASDAQ stock exchange late next week. And trading will commence with the ticker symbol "LYFT."
Only JP Morgan's wealthiest clients will have a shot at getting these Lyft IPO shares. That's because the offering will be "oversubscribed" – meaning there's tons of demand for the stock.
Regular folks have two choices.
First, you can wait for the stock to open up on the NASDAQ.
Typically, the "opening trade" for a hot stock will be 10% to 30% above the official IPO price. That means you could be looking at paying $80 – $90 per share for the stock.
Second, you can BUY Pre-IPO shares of Lyft now – just days before the Lyft IPO.
Most investors don't know this is possible . ., .
But there's a secret backdoor that allows you to BUY Pre-IPO shares of Lyft, Pinterest and Uber.
Just click here ASAP – before Lyft goes public.
Yours in Profits,
Ian Wyatt