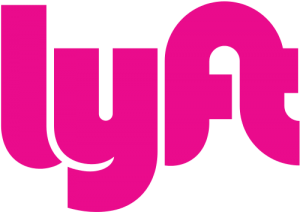 Lyft just got its first BUY recommendation.
Here's the weird thing . . .
The recommendation comes BEFORE the Lyft IPO (expected next week). It's the latest signal that this IPO will be in high demand.
Today, you can secure Lyft Pre-IPO shares using a little-known secret.
Click here for urgent details – before the March 29 Lyft IPO.
Typically Wall Street analysts ONLY issue price targets on publicly traded stocks.
Not anymore!
An analyst at a boutique investment bank called D.A. Davidson just issued a research report on Lyft.
The price target: $75 per share.
Lyft is expected to go public on March 29. The stock will start trading on the NASDAQ with the ticker symbol "LYFT."
In a recent filing with the SEC, Lyft said it plans to sell IPO shares for $62 to $65. The final price of the Lyft IPO shares will be decided the day before the company goes public.
Click here to secure PRE-IPO shares of Lyft and Uber – BEFORE they go public.
Lyft will be valued at $20 billion to $23 billion. That's a nice markup from last years $15 billion valuation.
That may seem expensive . . .
Until you compare it with Uber. Uber is a competing ride-sharing company that was recently valued at $62 billion. And the company is expected to go public in the coming months.
In a note to clients, analyst Tom White wrote, "Our buy rating reflects LYFT's impressive recent U.S. market share gains and momentum, the continued growth/expansion of the broader Ridesharing market, and the stock's reasonable EV/Sales multiple."
Last year, Lyft revenues doubled to $2 billion.
Meanwhile, some estimates suggest that sales could jump 70% this year.
Early investments – like Lyft – are the key to building long-term wealth. That's why I'm always seeking new public companies with big growth potential.
Now, most folks WAIT until a stock goes public. And then they'll go out and buy shares on the New York Stock Exchange or NASDAQ.
Unfortunately, if you WAIT for the IPO you'll miss out on the biggest gains. That's because early investors – securing PRE-IPO shares – actually make the biggest profits.
Even right now – just days before the Lyft IPO – you can claim private shares.
There's a secret back door that allows you to BUY pre-IPO shares of Lyft, Pinterest and Uber.
Just click here ASAP – before Lyft goes public.
Yours in Profits,
Ian Wyatt