Lyft (NASDAQ: LYFT) just went public in a HUGE IPO.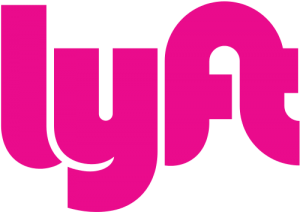 The stock initially rocketed higher by 21%, blowing past even the most optimistic expectations.
The Lyft IPO is a big deal for three main reasons.
Click here to claim Pre-IPO shares of Pinterest and Uber – before these stocks go public in April.
1) The Lyft IPO is the biggest in years
The Lyft IPO was the biggest U.S. tech stock IPO since Facebook (NYSE: FB) premiered in 2012.
The Lyft IPO raised $2.3 billion from investors at a $24 billion valuation.
Shares opened for trading at $87 – 21% above the IPO price.
That gave the company a $30 billion market value.
Based upon that valuation, Lyft is worth more than Southwest Airlines ($28 billion), Twitter ($25 billion) and CBS ($18 billion).
The Uber IPO will be much, much bigger at $120 billion. Click here to secure pre-IPO shares.
2) Lyft stock price surged
Lyft originally planned to sell shares for $62 to $68 per share.
However, after hosting full house roadshow events in New York City and San Francisco . . .
The underwriters at JPMorgan Chase decided to raise the price to $72.
LYFT shares opened for trading at 11:48 a.m. at a price of $87. Shares then retreated a bit to close the day at $78.29.
The 8.7% first-day gain for the stock was impressive  ̶  especially since the IPO price had been increased substantially.
The higher pricing  ̶  and jump in the share price  ̶  shows that there is currently high demand for growth stocks. Investors are ready for more IPOs right now – including these.
3) Get ready for MANY more IPOs
Lyft's IPO could spark a rush of new IPOs in 2019.
The Wall Street Journal reports that there are 153 pre-IPO deals waiting to go public. These are privately held companies that are valued at more than $1 billion.
Based on Lyft's impressive first day of trading, many of these companies will rush to sell their shares to the public.
With the Dow and S&P 500 posting healthy gains in 2019, investor sentiment is running high. And nobody knows WHEN the current bull market will come screeching to a stop.
The bull market can't continue forever. As a result, late-stage companies with venture capital financing may choose to launch their initial public offerings sooner rather than later.
The former CEO at NASDAQ told CNBC, "The Lyft IPO will encourage other companies to go public."
The very successful IPO of Lyft could help improve the appetite for IPOs in 2019. Few large tech companies have gone public in the last two years. And Lyft's successful offering could spark a wave of new offerings.
Pinterest will be the next major player to go public. The company's filed for a $12 billion public offering in April.
Plus, Uber has filed confidential IPO papers with the Securities & Exchange Commission. And this suggests the Uber IPO could be coming in late April.
Don't wait for these IPOs to go live (and the share prices to surge).
Go here to use a secret backdoor to secure Pinterest and Uber shares . . .
BEFORE they start trading on the NYSE.
Yours in Profits,
Ian Wyatt