Big tobacco is making a big investment in marijuana.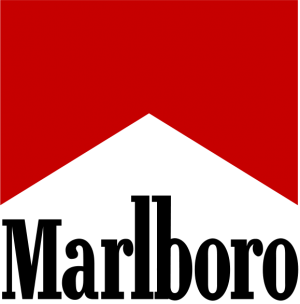 Altria Group (NYSE: MO) – the maker of Marlboro cigarettes – is investing $1.8 billion in Cronos Group (NASDAQ: CRON). And the news is sparking a new marijuana buyout boom.
Cash in with this brand-new pot stock IPO.
Click here to claim your pre-IPO shares.
Today at 7:15 a.m., Altria issued a press release announcing its huge investment.
Altria will buy a 45% equity stake in Cronos for $1.8 billion. That puts the per share price at $16.25 CAD (or $12.45 USD).
The deal also gives Altria stock warrants to purchase more shares at $19 CAD anytime in the next four years. If Altria exercises its warrant, it would result in an additional $1 billion investment in Cronos.
The warrants would allow Altria to increase its ownership to a controlling 55%.
Altria's chairman and CEO commented, "Investing in Cronos Group as our exclusive partner in the emerging global cannabis category represents an exciting new growth opportunity for Altria. We believe that Cronos Group's excellent management team has built capabilities necessary to compete globally, and we look forward to helping Cronos Group realize its significant growth potential."
The news is sending Cronos Group stock surging 22% this morning on the NASDAQ.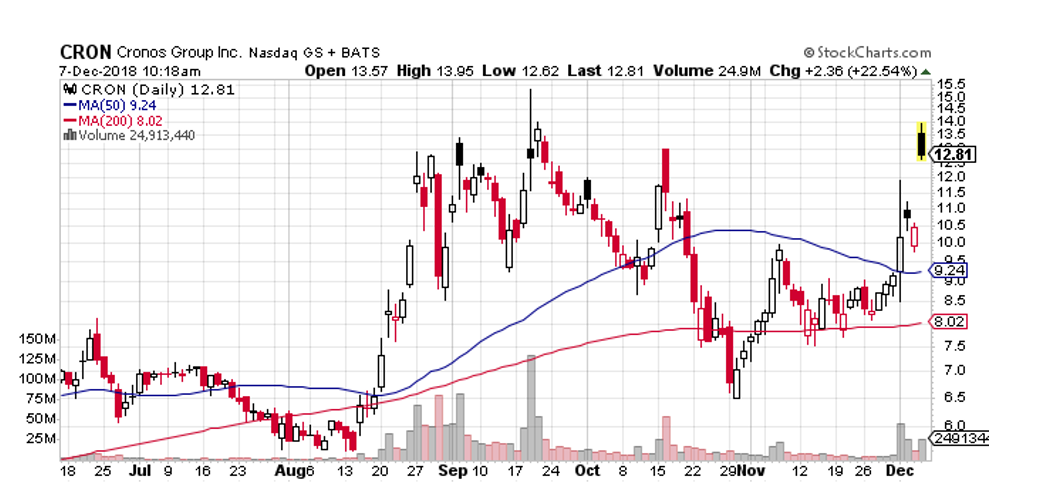 Meanwhile, shares of Altria posted a 2.6% gain on the news.
Click here to profit with pot stock pre-IPO shares.
Get Ready for a New Marijuana Buyout Boom
This deal is strikingly similar to the Constellation Brands (NYSE: STZ) investment in Canopy Growth (NYSE: CGC).
You'll recall that the deal between those two companies sparked a major 81% gain for marijuana stocks from mid-August to mid-October.
This news could spark a major move for marijuana stocks.
The Horizons Marijuana ETF (TSE: HMMJ) is rallying 5.6% in Friday morning trading. That's a considerable move for the index that has suffered large losses in the last month.
This news is lifting the prices of all marijuana stocks. Plus, it's going to renew interest in pot stock IPOs.
One international cannabis company is getting ready to go public in 2019.
Before that happens, a small group of early investors can buy pre-IPO shares for just $0.51.
Shares could surge when they debut in early 2019.
Frankly, I wouldn't be surprised to see this stock trading between $1.50 and $2 a share when it goes public.
Click here now to get the "pre-IPO prospectus."