McDonald's (NYSE: MCD) is seeing solid results in the turnaround effort led by its new CEO, Steve Easterbrook. Both fourth-quarter and full-year numbers came in surprisingly strong.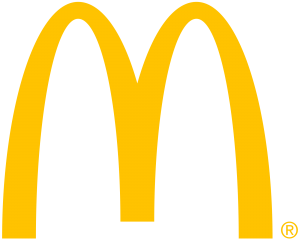 McDonald's big fourth-quarter surprise was that its global comparable store sales increased 5%. That is a number most retailers would kill for and is usually reserved for earlier-stage companies. While revenues fell 4%, that was affected by currency issues, or it would have been a 5% increase.
In the McDonald's earnings report, the company said fourth-quarter operating income jumped 7%, and 16% in constant currency, demonstrating more operating efficiency at the stores. As for McDonald's earnings per share, it increased 16% in the quarter to $1.31 per share (or 26% in constant currency). However, don't be fooled, because that includes share buybacks. McDonald's net income rose about 10% from $1.097 billion to $1.206 billion.
Because the McDonald's turnaround really took hold over the past two quarters, McDonald's earnings figures for the full year are more depressed. Global comps were up 1.5%, revenues fell 7% (3% in constant currencies). Operating income for the year fell 10% (0% in constant currencies). Full-year net income fell, but only by $228 million, or about 5%.
Strong International Sales
The McDonald's turnaround wasn't just spurred by all-day breakfast. Management simplified the menu while also managing to enhance it, and continued to provide a place to get cheap food for those who want it.
Internationally, where a lot of other companies are struggling, McDonald's comps rose 4.2% for the quarter, mostly in the U.K., Canada and Australia. Margins from franchises were lifting due to the simplification and operational streamlining.
Russia and China contributed, too. Comps were up 3%, but operating income roared ahead 27% as the company resolved supplier issues in China that had weighed on results. Across Asia and Europe, comps rose 5.9%.
Another move: take up to 4,000 company stores and re-franchise them. The idea is that rather than have the company run those stores and make money that way, a more efficient use of capital and higher margins come from just franchising them back out. That way, they earn initial franchising fees as well as ongoing monthly royalties.
Should You Own McDonald's Stock?
This leads to the inevitable question: should you buy, sell, or hold? During the tough time, McDonald's fell from $122 to $87.50. It's now all the way back up to $121. The balance sheet is just fine. It has $18 billion in debt, but that's supremely manageable, along with some $3 billion in cash.
Free cash flow remains robust, and it more than covers the dividend by an ample amount. So the company is certainly not going anywhere. The question is whether growth will return to justify the current valuation, which is over 20 times earnings.
Let me be frank: sell the stock. McDonald's is everything that is wrong with this market. We have no evidence of ongoing growth, only of a turnaround. Certainly there is no way McDonald's can justify a 20x multiple under the best of circumstances. Most investors consider it a "safe" stock, and because it has a 3% yield, it entices them. That's a massive trap waiting to close on investors.
Regular Dividend Checks Every Month

Imagine having a regular stream of dividend checks arrive in your mailbox every month all year long. And knowing precisely when you'll be paid. Sounds incredible, but you can arrange this kind of security for yourself in just a few minutes.