Fast-food giant McDonald's (NYSE: MCD) has encountered a number of challenges over the past few years. The company underwent a long and painful turnaround process, since U.S. consumers are paying more attention to what they are eating than ever before.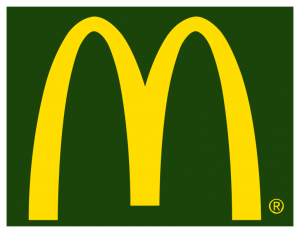 As part of the health-and-wellness trend sweeping the nation, consumers are putting fast food under intense scrutiny. And in a way, McDonald's is the poster child for fast food. This led to a prolonged slump in McDonald's sales and profit, and even led the company to close more stores than it opened last year for the first time in the company's history.
But it appears McDonald's is having the last laugh. Just when so many investors wrote off the Golden Arches for good, McDonald's is on a tear. The stock is up 37% in just the past year. It has handily outperformed the market in that time.
Here's the secret sauce behind McDonald's newfound growth.
The Ace Up McDonald's Sleeve
For the first quarter, McDonald's earned $1.1 billion in profit, or $1.23 per share. That surpassed analyst expectations, which called for $1.16 in EPS.
Revenue also came in slightly ahead of projections. The company generated $5.9 billion of sales last quarter, which beat the $5.87 billion expected.
The most glaring number from McDonald's quarterly earnings report was its comparable sales, a key metric for restaurants that measures sales growth at locations open at least one year. McDonald's comparable sales rose 6% last quarter, a much higher growth rate than the company has achieved in quite a while. For most of the past few years, McDonald's was regularly reporting flat or even declining comparable sales.
The biggest reason why McDonald's unveiled better-than-expected quarterly earnings was its decision to offer all-day breakfast. The all-day breakfast switch was a brilliant move for the company, and it couldn't have come at a better time.
Also boosting sales was the "McPick 2" promotion – a branded national value program that offers customers the choice of two popular menu items for just $2.
McDonald's comparable sales growth was also aided by the decision to close underperforming stores and to continue accelerating refranchising activity. Refranchising is a popular value-creation tool among restaurant operators. It allows for a steady stream of royalty payments, while placing most of the maintenance and renovation expense onto the franchisees.
Impressively, McDonald's reported growth in comparable sales across each of its three main geographic segments, which are the U.S., the "International Lead" segment (which includes the U.K., Australia and Canada) and the "High Growth" segment (which includes emerging markets and China).
All of these initiatives flowed through to earnings, which even after excluding one-time charges from the prior year, grew 26% in constant currencies.
McDonald's has a highly profitable business model and one of the most valuable brands in the world. The company generates a lot of cash and shares its cash flow with investors. Just last quarter, McDonald's returned $4.5 billion to shareholders through share repurchases and dividends.
Final Thoughts
McDonald's has always been known as a rock-solid dividend stock. Indeed, not only does the company offer a tasty 2.8% dividend, but it has grown its dividend regularly each year. In fact, McDonald's has raised its dividend each and every year since paying its first dividend in 1976. That's a streak of nearly 40 years, making McDonald's a member of the S&P 500 Dividend Aristocrats.
But McDonald's hasn't been typically viewed as a growth stock, especially due to its troubles in recent years. Now that the company's turnaround is paying off, investors are being rewarded with both compelling share-price gains and an attractive dividend. As a result, McDonald's continues to be a great dividend stock to own.
Collect the Biggest Dividends in Stock Market History
Ninety-seven percent of investors are missing out on the biggest dividend payments ever. Are you one of them?
With the 2016 presidential election, a new wave of huge payouts could be coming very soon. Access this urgent research today … and stay up to speed on these developments with our FREE income alert service.