Since reaching a 52-week high of $56.85, Microsoft (NASDAQ: MSFT) recently fell below $50. It is about 12% off its recent high for the year, which could cause some investors to avoid the stock.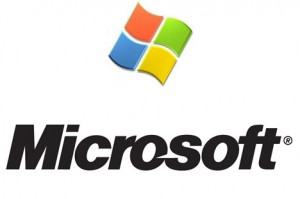 But Microsoft's growth plan is still firmly on track. The company is seeing excellent results in its transition from the struggling personal computer industry to cloud-based products and services. Not only that, but Microsoft is enjoying newfound success in technology hardware.
Here's why the recent dip in Microsoft's share price could be a great buying opportunity.
Turnaround Strategy Is Working
It is abundantly clear that the PC industry is in deep trouble. Technology research firm Gartner (NYSE: IT) found that global PC shipments fell 9.6% in the first quarter, to 64.8 million units. This was the sixth consecutive quarter of falling PC shipments, and the first time in nearly a decade that shipment volume fell below 65 million units.
This is a major decline, but not altogether unsurprising. As more computing is performed on smartphones, PCs are the logical casualty of this trend.
Normally, this would be a huge headwind for Microsoft, which built an enormous business based on PC-related software such as its Microsoft Office and its Windows operating system.
Thankfully, Microsoft put into place a closed-based turnaround strategy years ago that is helping shield it from the deteriorating PC market.
Due to the success of its cloud-based platforms like Office 365 and Azure, Microsoft's commercial cloud revenue soared 96% in the fourth quarter of fiscal 2015. This allowed its constant-currency revenue to rise 7% last fiscal year, which was a solid growth number in a challenging environment.
The momentum has continued into 2016. Adjusted revenue and earnings per share, excluding the effects of foreign exchange, rose 5% and 10%, respectively, last quarter. Once again, the cloud products were the major driver. Office 365 posted 63% constant-currency revenue growth, while revenue from the Intelligent Cloud business rose 8% in constant currency. Azure revenue increased 120% in constant currency last quarter.
Overall, Microsoft's commercial cloud business has exceeded a $10 billion annualized revenue run rate.
It has also seen great results from its hardware businesses, driven by gaming and tablets. The release of the Xbox One console has been a huge hit, with Xbox Live monthly active users jumping 26% last quarter.
Microsoft is also racking up excellent tablet sales. Surface revenue soared 61% last quarter, thanks to the Surface Pro 4 and Surface Book.
Cash Flow, Balance Sheet Support Excellent Dividends
Microsoft has a tremendously profitable business model, an extremely valuable brand, and an excellent balance sheet loaded with cash. In fact, Microsoft is one of only two U.S. companies that hold the coveted triple-A credit rating from Standard & Poor's.
Microsoft is simply a free cash flow machine: It generated $23 billion of free cash flow last fiscal year alone.
All this cash flow is piling up on the balance sheet. At the end of last quarter, Microsoft held $116 billion in combined cash, short-term investments and long-term marketable securities on its balance sheet.
The company returns a great deal of its cash flow to investors. It returned more than $24 billion to shareholders last fiscal year in combined dividends and share buybacks. And it has raised its dividend by 17% compounded annually over the past five years.
Now that its stock price has declined off its 52-week high, Microsoft's dividend yield has risen to nearly 3%. That is well above the S&P 500 average dividend yield, and Microsoft's payout is only likely to grow from here, as it raises its dividend regularly.
Now that the stock has come well off of its highs for the year, shares trade for a modest 17 times forward earnings estimates. Considering its pristine balance sheet and prodigious cash flow, the Microsoft sell-off seems overdone. Microsoft stock might not be this cheap for long.
Collect the Biggest Dividends in Stock Market History
Ninety-seven percent of investors are missing out on the biggest dividend payments ever. Are you one of them?
With the 2016 presidential election, a new wave of huge payouts could be coming very soon. Access this urgent research today … and stay up to speed on these developments with our FREE income alert service.