Investors today might not be willing to touch a master limited partnership with a 10-foot pole. And it would be hard to blame them, given everything that has transpired in the energy sector over the past two years.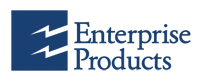 Oil prices collapsed from over $100 per barrel at their peak 2014 levels, to as low as $27 per barrel at their 2016 lows. Oil's stunning fall took a number of energy stocks with it.
MLPs were uniquely punished, particularly among the exploration and production companies. High yields throughout the upstream MLPs proved to be mirages, as many of those distributions were cut or suspended entirely.
But the midstream MLP segment has performed admirably through the oil crisis, thanks to the resilient business model. For that reason, Enterprise Products Partners (NYSE: EPD) could be an attractive stock for portfolio income.
Uninterrupted Payout Hikes

With all the MLPs that have cut their distributions, investors may immediately write off Enterprise Products. But that would be a mistake.
Enterprise Products is a giant in the midstream business. It owns and operates 49,000 miles of pipelines and 24 natural gas processing plants. It has storage capacity for 250 million barrels of crude oil and natural gas liquids, as well as 14 billion cubic feet of natural gas storage capacity.
Not only has Enterprise Products' distribution survived the oil downturn, but the MLP has continued to raise its payout without interruption. On April 11, Enterprise Products raised its quarterly distribution by 5% from the same quarterly payout last year.
The new distribution rate will be $1.58 per unit on an annualized basis. This amounts to a nearly 6% yield based on the current unit price. That's almost three times the average dividend yield in the S&P 500.
Enterprise Products has an amazing track record of uninterrupted distributions. This raise marks the 47th consecutive quarterly increase, meaning the MLP has increased its payout each quarter for almost 12 years in a row. Looking back further, it is the 56th distribution increase since the company's initial public offering in 1998.
An MLP That Bucks the Trend

The reason why Enterprise Products can continue to pay, and even increase, its distribution during one of the worst downturns in the energy market in recent memory, is because of its defensive business model.
Enterprise Products is a midstream MLP. It's engaged in storage and transportation of oil, natural gas, and other refined products. The reason why its cash flow has held up well is because it isn't entirely reliant on commodity prices.
Midstream assets operate like toll roads, in the sense that they collect fees based on volumes. Fundamentally, demand is more important than price levels. Upstream E&P operators are going bust left and right, because they are the ones dependent on the underlying commodity price.
Last year, Enterprise Products' underlying distributable cash flow, a non-GAAP metric often utilized by MLPs instead of traditional earnings per share, covered its distribution by 1.3 times in 2015. The company generated $4 billion of distributable cash flow in 2015, which was a record for the company.
This has allowed Enterprise Products to perform much better than the average energy stock. The MLP's units are down 18% in the past year, which is certainly poor, but it could be much worse, relatively speaking.
Energy Demand Is Key
While those energy companies that depend on the price of oil are getting crushed, high-quality midstream companies like Enterprise Products are humming along.
As long as U.S. demand for oil and natural gas remains steady, which it has, Enterprise Products will see buoyant demand, even if the producers of those liquids change over time.
This allows Enterprise Products to reward its shareholders with a huge yield. Investing in the energy sector these days requires a high risk tolerance, but for a 6% yield and growing distributions, Enterprise Products could be worth the risk for its income potential.
More Monthly Income NOW!

You pay your bills every month on time. But are you receiving regular checks for growing income every month, too? If not, it's about time. Beat the rising cost of living with a collection of fat, growing dividend checks arriving in your mailbox every month. It's easy, and it only takes a few minutes. Click here to get started.