There's a lot of fretting over ESPN for investors in The Walt Disney Co. (NYSE: DIS). There should be some concern, yet overall, the huge entertainment company, which released the "Star Wars" movie blockbuster in December, remains in great shape after reporting record earnings for its fiscal first quarter.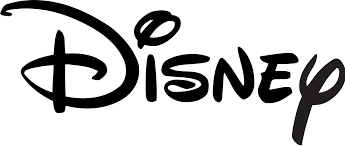 The Disney earnings report on Thursday showed total revenues climbed 14% from $13.39 billion a year earlier to $15.24 billion in the quarter. Segment operating income jumped 20% from $3.54 billion to $4.27 billion. Disney's net income – and this actual net income and not financially engineered EPS – lifted 32% from $2.18 billion to $2.88 billion. Free cash flow, which is what Disney uses to plow back into its business or use for dividends, increased 12% to $956 million.
Disney Earnings: Thank Star Wars
Numbers in the aggregate can be deceiving, so it's best to look at the company's business segments for a better picture. Obviously, the new "Star Wars" movie and franchise are what drove growth this quarter. Studio Entertainment revenues exploded 46% to $2.72 billion and resulted in segment operating income of $1.01 billion, up 86%.
Of course, "Star Wars" is a marketing juggernaut, so its success also bolsters consumer products and interactive media. This segment saw its best quarter in a while, with revenues up 8% to $1.9 billion and segment operating income up 23% to $860 million. Disney's parks and resorts segment remains as strong as ever with a 9% revenue increase in the quarter, leading to a 22% increase in operation income.
ESPN Concerns
That leaves the big worrisome Media Networks division. Revenue actually rose 8% in the quarter from the year-earlier period, but operating income fell 6% to $1.41 billion. But are things really that bad? Yes and no.
ESPN's revenue actually jumped 25%, which is pretty huge considering all the fears surrounding the network. ESPN also had a few extra expenses this quarter stemming from the way in which college football's playoffs were timed. When one factors in the strong dollar and the loss of Nascar to NBC, operating income would actually have been up 8%.
Investors seems worried about cord-cutting and I think there will be some degradation in revenue as a result. However, America is about sports, and there are just too many sports fans to worry that they will cut the cord on ESPN. We're talking about 92 million subscribers.
Instead, ESPN must find a balance between the over-the-air delivery and streaming. It has, for example, set a deal with Dish Network (NASDAQ: DISH) to stream ESPN for $20 monthly via Sling TV. That will deliver higher margins.
Buy Disney on the Market Sell-Off
Disney's net income has been on a tremendous trajectory, rising from $3 billion in 2009 to over $9 billion today. The company owns Pixar, LucasFilm and Marvel studios, all of which will generate content for decades. "Star Wars" was obviously the blowout hit everyone expected, so that whole universe of related business will now kick into play and remain that way for years and years to come. Marvel Studios is entering its next phase. It is starting to mix and match all its superheroes, extending each franchise just as the comic books did.
The Disney earnings report showed Disney has $4.3 billion in cash and is generating over $4 billion in free cash flow annually. Its $13 billion of debt costs it a mere 2% annually.
Disney remains a long-term core holding. I would take the opportunity of the broad market sell-off to buy Disney now.
This Is Making Ordinary People Rich
Ordinary people across America are getting insanely rich. Take Gladys Holm. She never earned more than $15,000 a year as a secretary. But by making one simple move, she was able to leave an $18 million fortune to a children's hospital when she died. There's many more just like her.
Find out how they did it right here.