Many investors love the idea of getting invested in the next hot IPO.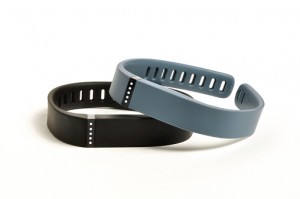 It seems so easy. Get a few shares in a popular IPO, and when the stock price pops, sell your shares for a quick 50% or 100% gain.
Wouldn't it be nice if profitable investing were so simple?
Today, I'm going to show you how to do even better. In fact, I'm going to explain how to invest in the next hot growth stocks … before they even go public. My updated presentation has all the details – just click here.
For investors in Fitbit (NYSE: FIT), that's exactly what happened. The initial public offering was priced at $20 for investors who were lucky enough to get an allocation of the shares.
When shares started trading on June 18, they opened 52% above the offering price. By early August, shares reached nearly $52, handing IPO investors a quick 160% gain. Since then, shares have retreated to $34. Even so, early investors are smiling.
=======
Invest in the next Fitbit … before the IPO
The next great Silicon Valley growth company is likely to go public in 2016. Discover how to buy shares … before they start trading on the Nasdaq. Billionaires and top hedge funds are using this simple pre-IPO strategy.
Click here for my just updated presentation.
=======

Fitbit is a growing company that profits from the surge in wearable tech devices. The company's popular bracelets help monitor your health by tracking exercise, movement and sleep. Thus far, Fitbit has sold more than 25 million of these wearable tech devices. And last quarter, the company's sales surged 252%.
The company has a great product, and the stock has become a popular holding for growth-oriented mutual funds from Fidelity, J.P. Morgan and Vanguard.
Jawbone Is the Next Fitbit
When Apple (NASDAQ: AAPL) introduced the Apple Watch in April, there was lots of chatter about how it could hurt Fitbit. However, Fitbit's biggest competitor isn't Apple.
Instead, it's a San Francisco-based company called Jawbone. Since 1999, Jawbone has been developing innovative products, including headphones, wireless speakers, and most recently wearable wristbands.
I first learned about the company when I bought a Jawbone UP a couple years ago. The UP is an activity-tracking bracelet that tracks movement and sleep. My version is an early edition of the product, which was introduced in 2011.
Last year, my sister gave me a Jawbone Jambox for Christmas. This is the company's wireless speaker that connects to the Apple iPhone using Bluetooth technology. Whenever I'm heading out of town on vacation, I bring the Jambox so we can listen to our music in the hotel or rental home.
As a private company, Jawbone doesn't report financial results. So it's unclear how the company is doing relative to Fitbit. Even so, it's clear that Jawbone is the No. 2 company in the rapidly growing wearable fitness device market.
Jawbone has raised a total of $531 million of financing and is currently valued at $3.3 billion. That's equal to less than 50% of Fitbit's current $7 billion market capitalization.
In the most recent round, BlackRock (NYSE: BLK) invested $300 million in private equity in Jawbone. Notable venture capitalists have also backed Jawbone. They include Andreessen Horowitz, Kleiner Perkins Caufield & Byers, and Sequoia Capital.
Jawbone hasn't filed for an IPO yet. But when the company goes public, I expect it to be a popular offering. Like most IPOs, Jawbone will probably be oversubscribed. That means it will be nearly impossible to get IPO shares … unless you're extremely well connected and rich.
Instead of waiting for the Jawbone IPO, you can simply buy a stake before the company goes public.
You've probably heard me talking a lot about pre-IPO investments recently. Billions of dollars are flowing into private growth companies, including Uber, Airbnb and Jawbone. That makes pre-IPOs one of the biggest profit opportunities.
I've identified an easy way for you to get invested in these growth opportunities. You don't need to be an accredited investor, well connected or rich. All you need to do is access this timely presentation.
Investing in Jawbone is possible today. By acting now, you can get invested before the company files for its IPO. Just click here to learn how.