To the average investor, 2015 has not been the best year. But that doesn't mean it was impossible to make money. Many stocks saw strong gains and reached their all-time highs. Now, the fortunate investors who bought these overachieving stocks now face a choice: Quit while they're ahead or stay in the game.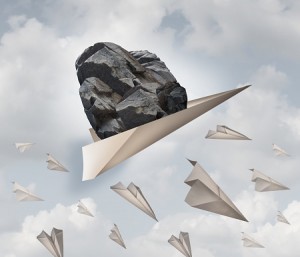 Here's a look at some of the overachieving stocks of 2015 and their prospects for the New Year:
Starbucks (NASDAQ: SBUX)
How many coffee shops does the world really need? If you answered that question skeptically two decades ago, you missed out on a lot of growth. This extremely overachieving  stock has grown a staggering 280% in the last decade and its performance this past year showed no sign of slowing down. Starbucks shares are up about 46% year to date and Starbucks, with more than 23,000 stores from Honolulu to Cairo to Hong Kong has illustrated that there's a worldwide thirst for quality coffee.
But that thirst is not unquenchable. Just as Starbucks cannot expand forever, its stock cannot indefinitely sustain the sort of growth it has seen over the past years and decades. What should you do with your Starbucks stock? That depends on a number of factors, not the least of which is when you bought it.
If you're already seeing gains of more than 10,000%, the case for taking profits is compelling. If you're a newer investor, it may make sense to hold in the hopes that the company's inevitable slowdown is mild and still a ways off. Just know that many very strong stocks grow at a slower rate and the Starbucks growth engine is likely to slow down too, eventually.
Under Armour (NYSE: UA)
This 19-year-old maker of casual wear and sports apparel is on a roll, boasting steadily growing sales and earnings along with a stock that's up more than 22% this year – and was up more than 50%  a few months back. Even at its current, somewhat lower price, it's still trading at a price-earnings ratio of more than 84 – which is more than double that of its much larger rival Nike (NYSE: NKE).
That suggests strong expectations for future growth. I'm not sure Under Armour is up to the challenge. I wrote recently about how it is hard to be in the business of chasing trends, and while a lot of Under Armour products like basic sports gear are based on function more than style, the company is also benefiting from some trendiness at the moment. At very least, trading in this overachieving stock is likely to be volatile going forward.
Amazon.com (NYSE: AMZN)
This onetime upstart bookseller today derives much of its growth from its Amazon Web Services cloud computing business. Amazon is not only the quintessential overachieving stock, it's also one of the toughest to understand. In 2015, Amazon's stock price more than doubled. Over the past decade it has risen about 1,400%.
But besides having roots in the Pacific Northwest and some stratospheric stock gains, Amazon doesn't have much else in common with Starbucks. Unlike Starbucks, which has remained a coffee business through and through, Amazon has evolved and reinvented itself that few could have predicted back in the early dot-com days. Now it's managing to lead the cloud computing revolution, which bodes well for its continued future growth.
But, unlike Starbucks and so many other strong stocks, Amazon still is not consistently profitable. It's famous for reinvesting the money it brings in, which has enabled it to grow so dramatically, but it's also made it hard to get a handle on the company's real worth. I can't really say whether buying Amazon is advisable or foolhardy: It's just a leap of faith.