Earnings season kicks off this week – with big banks reporting surprisingly strong earnings.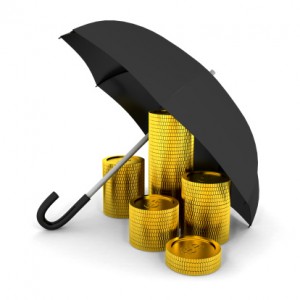 But don't be fooled by the good performance…
The outlook for corporate profits is getting bleaker by the day.
Click here to discover the secret to Overnight Trading – and you could turn $5,000 into $66,847.
With earnings season getting into full swing, S&P 500 earnings are set to rise 10.6%. This could be the fifth straight of douquarter ble-digit growth.
But it looks like the best days might be behind us.
That's because earnings growth rates are declining for American's biggest companies – those in the S&P 500.
In the third quarter, earnings grew by 21.8%.
So, let's take a look at what's expected in the fourth quarter ending December 31.
Analysts were predicting 12.3% earnings growth just two weeks ago. And two months earlier, the forecast was closer to 16%. What's changed?
In a word, China.
106 of the S&P 500 companies have issued earnings guidance. Of those, 72 warned of lower earnings while just 34 said things looked better than expected.
The companies waving red flags about China include AutoZone (NYSE: AZO), Apple (NSDQ: AAPL), FedEx (NYSE: FDX) and Carnival (NYSE: CCL).
For Carnival, that's a huge reversal. Just last year, the company's CEO predicted that China would be the company's biggest and strongest market.
Analysts at Goldman Sachs have even downgraded Starbucks (NSDQ: SBUX) because of China. With China set to announce a lower growth target for this year, apparently the Chinese won't be able to afford an expensive cup of coffee.
With this trading secret, you can still spring for coffee, whether the Chinese can or not.
There are reports that the Chinese government expects less demand for everything.
That's because the US-China trade war is putting a serious crimp on the Chinese economy. And the government now expects its economy will grow by 6% in 2019.
That's bad news for American companies doing business in China. And let's face it, that's all of them these days.
The American Chamber of Commerce in China has more than 900 members. In all, they have more than $220 billion invested in the country. A slowdown there could have a big impact here.
It's still too early to say the stock market will crash or a recession will hit because of a slowdown in China. But S&P 500 companies make about a third of their money from international sales. And the bulk of those sales happen in China.
57 companies in the S&P 500 get more than 10% of their sales from China.
That list includes tech giants like Apple and Microsoft (NASDAQ: MSFT) and luxury companies like Tiffany (NYSE: TIF). Believe it or not, Kentucky Fried Chicken's parent Yum Brands (NYSE: YUM) even makes that list.
You can see that corporate earnings may be impacted by the trade wars and China. And that has lots of investors worried.
Andy's simple Overnight Trading System doesn't depend on earnings going up or down. Nearly 80% of his trades are winners regardless of whether is going up or down.
Go here now for an urgent trading strategy session (it's FREE).
Yours in Profits,
Ben Shepherd