Give me the names of the most successful sports organizations of all-time.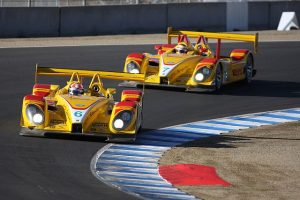 The New England Patriots surely spring to mind for many. No organization has dominated the 2000s (in any sport) like the Patriots have dominated NFL football.
The World Series will be upon us in a couple of weeks. Baseball fans are sure to shout New York Yankees. No other MLB organization approaches its 27 World Series wins.
Basketball fans will offer either the Boston Celtics or Los Angeles Lakers. The two are neck-and-neck for most championships.
Like baseball fans, hockey fans have only one choice – the Montreal Canadians. The team's 23 Stanley Cups put it 10 clear of its closest rival, the now woebegone Toronto Maple Leafs.
I offer another sports organization, one I'm sure few conjured – Team Penske.
Auto racing is the sport. Excellence is the hallmark of Team Penske: excellence not for one year, or even for one decade, but for 50 years and five decades.
The numbers are staggering.
In its 53-year history, Team Penske has owned and prepared sophisticated race cars that have produced 543 major race wins, 620 pole positions, and 35 championships. It has earned 18 Indianapolis 500 victories, two Daytona 500 championships, a Formula 1 win.
When a driver and his team have performed flawlessly on the racetrack, the performance is referred to as "Penske Perfect." The term is a tribute to team founder and namesake Roger Penske and his reputation for excellence.
Roger Penske's propensity for excellence extends beyond Team Penske. It extends to his business ventures.
Penske's business record is every bit as impressive has his auto-racing record.
Roger Penske has grown his business Penske Corp. from nothing to a transportation juggernaut with consolidated annual revenue of more than $31 billion. Penske Corp. has 3,660 locations throughout the world. These locations employ more than 63,000 people worldwide.
Penske Corp. is private, but within the organization resides a publicly traded component – Penske Automotive Group (NYSE: PAG).
PAG owns and operates automotive and commercial truck dealerships in the United States, Canada, and Western Europe. It distributes commercial vehicles, diesel engines, gas engines, power systems, and parts and services in Australia and New Zealand.
PAG is a substantial carve-out from Penske Corp. The business generated $22.8 billion in annual revenue in 2018. It generated $470.5 million in operating earnings and $5.52 in earnings per share.
Roger Penske is every bit as committed to PAG as he is to his other ventures, sporting or otherwise. Penske is PAG's board chairman and CEO. He's also the majority shareholder, owning 42% of PAG's outstanding common stock.
The Penske dividend is an integral aspect of shareholder return. PAG is committed to not only sustaining the dividend, but to growing it – not every year, but every quarter.
PAG has increased the Penske dividend every quarter for the past 33 quarters.
When the quarters are annualized, we find that the Penske dividend has grown at an 11.4% average rate over the past five years. The latest quarterly increase lifts the forward dividend yield to 3.8%.
As I so frequently mention in my missives, as the dividend goes, so goes the share price. PAG shares have doubled since the company instituted its dividend-growth policy eight-and-a-half years ago.
Will PAG extend the quarterly dividend streak into the 40s, 50s, or beyond?
I offer no guarantees, but I would think twice, if not three or four times, before betting against one of the greatest team organizers – sports or otherwise – of all-time.
Good Fortunes,
Stephen Mauzy