Early investors stand to earn a fortune on Thursday morning . . .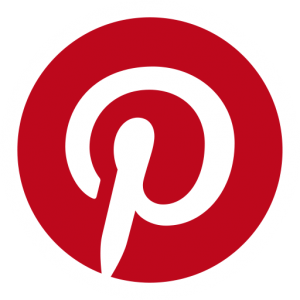 When Pinterest shares start trading on the New York Stock Exchange.
Go here to claim your shares – BEFORE "PINS" starts trading.
The pre-IPO is 100% closed in less than 48-hours. And that means right now is your last chance to become an early investor.
Smart money investors – like Bill Gates and Jess Bezos – don't buy IPO shares. Instead, they load up on privately tech stocks before these companies go public.
You can join them by clicking here right now.
Fortune magazine just published this data showing Pinterest's financing history. And you'll see that the company sold early investors shares for just $0.01 to $0.03 in the seed round.
Even larger financings included offering shares as little as $0.17!
Click Here to Become an Early Investor Today!
Source: Fortune Magazine, SEC Filings, Pitchbook

Imagine if you'd invested just $1,000 in Pinterest . . .  buying shares for the bargain price of $0.17.
Today, you'd be sitting on 5,882 shares of stock.
And if Pinterest goes public at $16 per share . . .
Your $1,000 investment would now be worth $94,117.
Honestly, those types of gains are remarkable and life-changing.
Click here ASAP. Pinterest pre-IPO shares expire within 48 hours. And you're going to miss out.
But here's the thing . . .
You'll never find these profits in publicly traded stocks . . . unless you invest in the very best stock and hold onto your shares for 30 to 50 years.
Frankly, that's not a great option for most folks, especially if you want to multiply your wealth quickly.
Investing in private companies – before they go public – is the fastest way to make big profits. And that's why I've spent five years researching Silicon Valley and the best private companies.
Initially, I was told that these investments were OFF LIMITS.
You see, the insiders in Silicon Valley and Wall Street want to keep all the profits for themselves. So, they've lobbied folks in Washington D.C. to create rules and regulations to discourage you from investing.
But I wasn't willing to accept that.
So, I set out on a mission to become an early investor.
Over the last couple years, I've used this secret backdoor to claim Pre-IPO shares of Snapchat . . .  Cloudera . . . Spotify . . . and Lyft.
Today, I'm ready to reveal everything.
Specifically, I'll show you how to use this secret backdoor to claim pre-IPO shares of Pinterest . . .
BEFORE the Thursday morning IPO.
Plus, you can use this same secret to claim Uber shares at the pre-IPO price.
Just click here now to become an early investor.
Yours in Profits,
Ian Wyatt