Canada's #3 cannabis company just announced a major deal . . .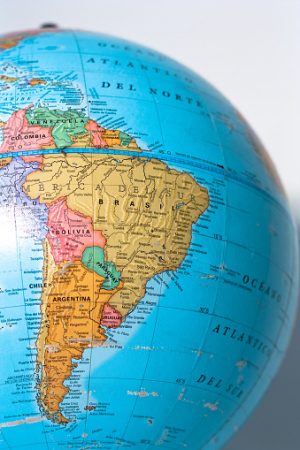 A $290 million acquisition.
Bloomberg reports that the "deal fuels marijuana stock momentum."
Aurora Cannabis (OTC: ACBFF) will acquire 100% of ICC Labs (OTC: ICCLF). The acquisition gives Aurora a dominant position in the booming South American market.
The pot stock buyout the NEWEST deal in the "Marijuana Buyout Boom."
Click here for my urgent briefing – and top stocks to BUY NOW.
New Market: 420 Million People
ICC currently commands a 70% market share in Uruguay. Plus, it has licenses to grow cannabis in Colombia and an agreement to export to Mexico.
Uruguay has a population of 3.4 million people. That puts the country on-par with Nevada, in terms of population.
While Uruguay is a tiny country, it could serve as a gateway to South America. The continent with 420 million people is sizable, and quickly moving toward 100% cannabis legalization.
Global expansion is a major opportunity for the top cannabis stocks. And Aurora is embracing that growth opportunity with this deal.
Go here ASAP for details on the NEW marijuana buyout boom.
The South American company has a total estimated production capacity of 450,000 kilograms.
Cam Battley – an executive at Aurora – explained, "We feel a significant sense of urgency to rapidly establish a powerful global footprint."
The deal marks the tenth acquisition by Aurora Cannabis in the last two years.
ICC is getting "bought out" at a 34% premium to the market. That's based upon a 20-day average share price.
Shareholders will get shares of Aurora in the all-stock deal. After the acquisition, ICC shareholders will own just 3.6% of Aurora Cannabis.
Let's take a look at what it means for Aurora shareholders (I personally OWN the stock).
Prior to the deal, Aurora has a funded cannabis production capacity of 420,000 kilograms.
This deal effectively doubles the company's production capacity!
Critics will say that the acquisition dilutes current shareholders. Yet the 3.6% dilution seems like a small price for doubling production.
Expect more major buyouts – just like this pot stock buyout.
That's why I'm hosting a Marijuana Buyout Boom LIVE webinar.
Just RSVP for urgent details on the next pot stock buyout targets. Plus, you'll get details on the best way to bank quick profits before Nov. 6.
Yours in Profits,
Ian Wyatt
P.S. How'd you like to make 42% profits in three weeks?!? That's what's possible . . . plus much more.
The pot stock boom is underway – RIGHT NOW.
Go here now – before you miss out.
Full Disclosure: Ian Wyatt personally owns shares of Aurora Cannabis