The news just crossed the wire . . .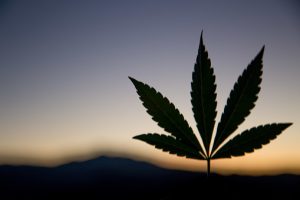 Canada's No. 1 cannabis stock will purchase one of America's top players.
The news sent cannabis stocks surging in today's trading. Plus, it's creating a new wave of "pot stock" IPOs.
Go here now profit from the cannabis IPO boom!
This morning Canopy Growth (NYSE: CGC) announced plans to acquire Acreage Holdings in a $3.4 billion deal.
Canopy – valued at $14 billion – is the world's most valuable cannabis company.
It's been one of the world's early movers in legal cannabis. And the company desperately wants to profit from the sizeable U.S. market.
URGENT BRIEFING: Access these top three pot stock IPOs for 2019.
Current estimates suggest that the Canadian market could grow to $10 billion per year. Meanwhile, the U.S. market could be 10 times larger – worth over $100 billion annually.
The pot stock buyout deal will give Canopy a stronghold in the lucrative and high-growth American cannabis market.
The acquisition will be completed after cannabis has been legalized in the U.S.
Currently, the New York Stock Exchange and Toronto Stock Exchange will not list companies that are in violation of federal laws.
And that means the Canopy-Acreage acquisition can't be completed until cannabis is legalized at the federal level.
Canopy Growth shares jumped 8% on today's announced. Meanwhile, Acreage stock was up 17% since acquisition rumors came out.
The deal represents a 42% premium to Acreage's average share price over the last 30 days.
Recreational cannabis is now legal in 10 states. And medical marijuana is legal in 23 states.
Meanwhile, the STATES Act legislation is getting traction on Capitol Hill. If it were passed, state laws related to cannabis would become the law of the land. And this would remove the risk of federal laws interfering with this growth sector.
Right now, there are dozens of cannabis companies – in the U.S. and Canada – that are quietly getting ready to go public.
These companies won't go public with blockbuster IPOs on the NASDAQ or NYSE.
Instead, they'll quietly go public using this Stealth Crossover IPO process.
These newly public pot stocks could be the next big winners.
Plus, major players like Canopy Growth and Aurora Cannabis (NYSE: ACB) could acquire these companies for a huge premium.
Don't miss out on the next big "pot stock" winners.
Click here now for my urgent briefing.
Ian Wyatt