Next week, one little company from outside of Toronto is expected to go public in an Initial Public Offering (IPO).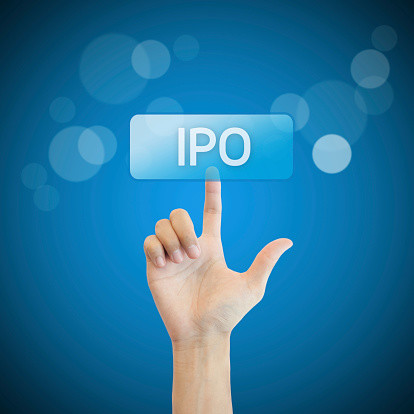 It's going to be the latest Canadian pot stock IPO  ̶  and it could soar 711% once it's trading.
The company produces medical-grade cannabis and cannabis oils, targeting the premium end of the market.
This company is the REAL DEAL.
Last year, revenues topped $30 million!
Profits increased more than 300%
And plans call for a 4x increase in pot production
My LIVE event reveals the details on next week's urgent IPO.
Go right here for complete details on this pot stock IPO.
New at Wyatt Investment Research
Simple Strategy for 76% Profits in 2017 with ONLY 8 Trades
Andy's "Lazy Man Trading Strategy" is delivering amazing results! Imagine  ̶  earning 76% total profits  ̶  with only two trades per month!  Live training session (with REAL TIME TRADES) will show you how it works. Click here now for access.
CNBC Star Reveals Top 3 Dividend Stocks
You probably know him as "Mr. Wonderful." Kevin O'Leary can be seen on CNBC as a regular contributor, as well as on the hit TV show Shark Tank. Here are his top three income plays.
HUGE Canadian Weed IPO Goes LIVE May 26
Pot stock IPOs are SURGING 711% to 1,364%! Get in on the GROUND FLOOR with this next big pot stock IPO. It goes LIVE next week.  Access details right here (before it's too late).
Boring! 48% 1-Day Dividend Gain
Sound crazy? How about earning a 48% overnight profit from a dividend stock? This story will SHOCK YOU.
The Safest Way to Collect 11% to 17% Dividends Every Month!
Sounds impossible! But imagine: earning huge monthly dividends  ̶  and collecting 11% to  17% income! Need more income  ̶  without taking big risks?  Check this out  ̶  LIVE for the very first time.
The #1 Threat to Apple's iTunes
Music is a $15.7 billion annual business. With so much cash sloshing around, it's not surprising that technology companies are changing the game.
Iron Condors: The Best Options Strategy for 2017
This REALLY is the best strategy to use in 2017. Read this to see WHY this works so well in THIS MARKET.
There's just ONE more thing:
You MUST access this pot stock IPO research.
Go right here, right now (before you forget).
Enjoy your weekend!
Ian Wyatt
Save
Save