$200 million.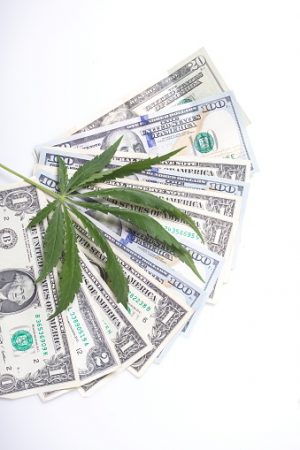 That's how much one Canadian company plans to raise from investors.
The marijuana boom is underway – and only publicly traded companies can raise huge amounts of cash.
That's why I'm expecting a new wave of Stealth Crossover IPOs in the next 90 days.
Go here for my top five pot stock IPOs.
CannTrust (TSX: TRST) is a Canadian cannabis company based in Ontario serving over 69,000 medical patients.
Today, the company is valued at $1 billion.
Wall Street's biggest banks – including Bank of America, Citigroup, Credit Suisse and RBC Capital Markets – are all writing checks.
CannTrust says it plans to use the cash to expand its growing facilities and improve its extraction capabilities.
Right now, cannabis companies in the U.S. and Canada are rushing to secure their positions.
Legal cannabis is expected to be a $100 BILLION annual industry. With the rapidly growing market there's unlimited opportunity for expansion. But there's one thing every company needs . . .
CAPITAL.
These companies want to build new grow houses and processing facilities. They want to add extraction technologies so they can make THC and CBD products. And they need to acquire smaller players and licenses to expand their geographic footprint.
All of this requires cash.
Right now, Canadian cannabis companies including CannTrust have an unlimited ability to raise capital . . .
Due to outdated federal laws related to marijuana . . .
That's not the case for many American cannabis companies. You see, the NASDAQ and NYSE won't allow these companies to go public. And that makes it nearly impossible for them to raise capital.
That's why America's fastest-growing cannabis companies are using this Stealth Crossover IPO . . .
To go public and access millions in capital.
Click here to access these secret pot stock IPOs on Day One.
Here's the thing . . .
You'll never read about these secret IPOs in The Wall Street Journal . . . and you won't see the CEO being interviewed on CNBC when they go public.
Instead, these companies quietly start trading after issuing a brief press release. And even if you came across one of these announcements – you probably wouldn't even know what it meant!
These newly public – and secret – IPOs can deliver huge gains.
Within the last couple years, I've seen these stocks surge 2,199%, 2,471% and even 9,340%!
My research has uncovered five pot stocks that are going public . . .
Using the little-known Stealth Crossover IPO. And I'm ready to reveal exactly how this works – so you can use it to your advantage.
Because you can become an early investor and BUY shares on Day One.
Go here ASAP – before next week's pot stock IPO.
Yours in Profits,
Ian Wyatt