"How can I buy marijuana stocks?"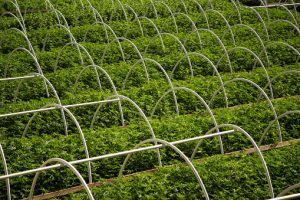 It's the No. 1 question that's coming up in my brand-new Facebook group.
Here's what you need to know about BUYING (and selling) pot stocks.
FYI – I'm personally investing $100,000 in these "pot stocks."
Get all the details on my top 10 trades. Plus, how I plan to make 10X profits!
Go here right now (it's FREE).
Open Your Stock Brokerage Account

This is an account where you deposit cash. And you can then use those funds to buy and sell stocks, mutual funds, and exchange traded funds (ETFs).
Back in the pre-internet days, this meant hiring a stock broker at a firm in your town. These firms were known as "full service" brokers. And today, folks describe them as "financial advisors."
Edward Jones has been a major player, with 13,000 offices. Ameriprise – formerly known as "American Express Financial Advisors" is another. And when I was getting started, I had an account at the local office of Robert W. Baird.
Today, it's easy for you to invest directly online.
That means opening an account at an online broker. These companies were previously known as "discount brokers" because they offered less services and lower fees.
Top 3 Brokers for BUYING Pot Stocks
Here are three to consider. And I'm not being paid a single penny to mention any of these firms. They're simply three of the biggest and best to consider.
Charles Schwab
The firm was an early player in the discount broker business. And they've been in business since 1971.
Schwab lets you trade U.S.-listed stocks. There's a $1,000 minimum to open an account. Commissions are a flat $4.95 per trade to buy or sell a stock.
E*Trade
E*Trade was an early innovator in the online brokerage business. The company was founded in 1982, and quickly adapted its business to the internet in the 1990s.
The firm requires $1,000 to open an account. Trading commissions are $6.95.
TD Ameritrade
TD is one of the biggest brokers for active traders. The trading platform is especially popular for trading options.
There's no minimum amount to open an account. If you want to trade options or use margin, you'll need to deposit at least $2,000.  Commissions are $6.95 per trade.
These three brokers will let you trade any US-listed stock.
That includes any companies trading on the New York Stock Exchange or NASDAQ. That includes well-known companies like Canopy Growth (NYSE: CGC) and Cronos Group (NASDAQ: CRON).
They'll also let you trade smaller companies that trade on the OTC or Pink Sheets. These are smaller exchanges with less strict listing requirements.
Click here to discover my favorite "pot stocks" to BUY NOW.
What About Trading Canadian Stocks?
The good news is that most Canadian stocks have a dual listing. That means they trade in Canada on the Toronto Stock Exchange or Canadian Venture Exchange. AND they simultaneously trade in the U.S. on the OTC or Pink Sheets.
Tomorrow's newsletter will reveal the best ways to trade Canadian stocks. Be sure to check your email for important details.
FYI – I'm getting ready to invest $100,000 in pot stocks. Click here to discover WHAT pot stocks I'm buying.
Yours in Profits,
Ian Wyatt