Earlier this year, I wrote with a bit of skepticism about Tesla Motors (NASDAQ: TSLA) and how the company would have to sell a lot of electric cars to justify its steep valuation. This week, Tesla's first-quarter results show many of the same conditions I highlighted three months ago: rapidly growing revenues, strong car sales, ambitious vision … and large losses.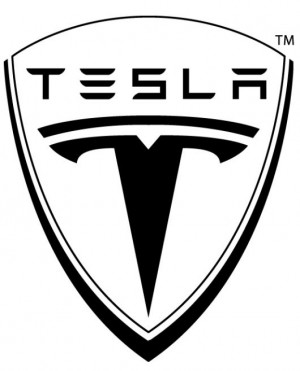 But I'm not quite as skeptical now, after reading Tesla's first-quarter earnings report. That's because, while there are still many questions about when the company will turn a profit and whether its exuberant optimism should be taken seriously, several things do seem to be heading in the right direction.
The Model 3 Factor
Most notably, Tesla reported "overwhelming demand" for its forthcoming Model 3 vehicle, which at a planned sticker price of $35,000, makes the Tesla affordable to a far larger consumer base, and offers real hope of this becoming a mainstream consumer product.
The Tesla earnings report provided some solid data to back up the bold forecasts that people who follow this company have become accustomed to. In its first-quarter report, Tesla said that it received 325,000 for its new Model 3 in the first week of taking orders alone. That implies about $14 billion in future sales, the company said. Deliveries on the Model 3 are expected to begin in late 2017.
Tesla's first-quarter sales were also encouraging, growing 22% to $1.15 billion. And, while the company reported a steep GAAP loss of $282.3 million – significantly wider than in the year-ago quarter – its non-GAAP narrowed substantially to $75 million. It is worth noting that this non-GAAP number bounces around a lot, however. Tesla also reported some progress controlling costs, possibly indicating that it is maturing as a business and recognizing the need to rein in spending.
Tesla Earnings and High Valuation
This is all encouraging, but it is important to keep both Tesla's progress and its challenges in perspective. Although Tesla's stock dropped about 5% on Thursday, the day after earnings were reported, its current share price of about $211 gives it a valuation of almost $28 million. That makes it worth a little less than half the value of Ford Motor Co. (NYSE: F). Tesla is going to have to sell an awful lot of cars to justify that sort of valuation.
As I wrote three months ago, Tesla is still not a stock for investors who are looking for a sure thing. The company still needs to make good on its promise to deliver a popular and affordable car that can reach a mass market, and the specter of new competition arising in this still fledgling industry poses a wild card.
Still, it is important to note that progress is being made and that gives me reason for more optimism.
Tesla, Apple and Google Are Creating This
When people think of Tesla, what immediately comes to mind is the world's first electric car. It's an astounding achievement. But what few people realize is that Tesla's next technological wonder could easily put it to shame. Morgan Stanley says this breakthrough could save the American economy $1.3 trillion each year. And Tesla's not the only one racing to get it out the door. Apple and Google are working on their own versions too.
Get the whole story right here.