Times have been extremely hard on rental car companies like Avis Budget Group (NYSE: CAR) and Hertz Holdings (NYSE: HTZ). Shares of both companies are down 60% from their 52-week highs.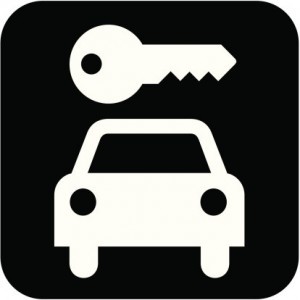 There are numerous reasons for this, and frankly, I don't see things getting better. Much of the problem is systemic; the industry was vulnerable to ride-sharing companies like Uber.
For as long as anyone can remember, rental car companies have not been looked favorably upon. Most are known for lousy customer service and pushy salesmen. Over the past couple of years, more and more little tricks and fees have been thrown at car rental customers.
The rental car business has never really changed with the times. There was a brief period where they put customer service initiatives into place – things like handing consumers a bottle of water and walking them out to the car. But those didn't make much difference.
Ultimately, competition is so tight that they are not making any money. In addition, the enormous leadership changes never allowed things to settle down.
Fleet management issues pervade the industry, and excess capacity hurts as well. Rental car  companies are likely overpaying OEM manufacturers for the cars and parts, particularly in areas where Uber charges are less than the cost of renting at a daily rate plus all the taxes.
Rental Car Companies and the Uber Factor
For example, here in Los Angeles, I was pricing out rental cars vs. Uber, and the latter won hands down. It is significantly cheaper to just ride with Uber rather than pony up the money for the daily car rental rate plus taxes and cost of gasoline, plus it's unpleasant to deal with the high-pressure sales at the rental counter.
Indeed, that's a huge factor. As it is, the competition was occurring at the retail (non-business) level, and the reason for the high-pressure sales tactics is that the only real margin in the business is in insurance products. Company margins, against their competitors, are razor thin on the daily rate alone.
Thus, the only place to compete was at the business level, but on those rentals, the companies often don't get the opportunity to sell additional features.
Rental Cars and Millennials
The rental counter itself is a problem. Millennials are just not going to stand in line for 30 to 45 minutes to rent a car. Everything this new generation is involved with is literally on demand. Waiting? Are you crazy? Rentals should be completely mobile with more ability to choose and customize.
In fact, millennials are the rental companies' natural customers, but only if the companies can make it more affordable and accessible. It's a giant pain to get a shuttle bus to get to a central location near an airport, then stand in line only to be confronted by a hardcore salesperson. That model isn't working anymore.
Let's go back to Avis and Hertz. These companies really only care about the business customer because that is where they make their money. They moved aggressively into that area years ago. They don't care a bit about the retail customer; that's not too much different from the way the airlines have been moving.
However, more and more business customers are using Uber. Think about the fact that four years ago, Uber was nothing. According to a recent study by Certify, which is a receipt-tracking service, Uber now accounts for 41% of business traveler rides. Think about that and now you'll see what the rental companies are up against.
The whole model needs to be upended, otherwise the rental car companies themselves will be.
This will change your life forever

A new technology is arriving in America right now. It's already transforming numerous industries—and threatening to completely upend many more. Not only does it promise to save countless lives and trillions of dollars, it's also going to make life much, much more pleasant for you. Even better: it can also make you a heck of a lot of money. But you better act fast—it's only a matter of time before this technology reigns supreme, not just here in America, but around the world. Click here now to discover it.