Why buy when you can rent-to-own?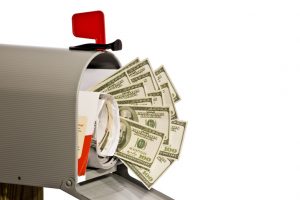 Millions of Americans lease their cars instead of buying and it often makes good financial sense to do so. The same is true for TVs, furniture and home appliances.
Just look at how profitable Rent-A-Center has been over the years.
But did you know that you can do the exact same thing with stocks . . . and get paid huge stock rent-to-own royalty checks of $7,680 along the way?
It's true, and you can earn consistent, ongoing royalties like this each and every month, too.
You read that right. $7,680 per MONTH in rental royalties.
You too can earn these royalties like clockwork, paid by some of America's biggest blue-chip stocks . . . every single month. It's not complicated, either.
In fact, it's as simple as placing a few rent-to-own stock trades each week. All that's required is a refundable deposit with your broker, just like if you leased a car or truck from your local Ford dealer.
It's just as easy as getting that big-screen TV you've always wanted just before the Super Bowl from Rent-A-Center, instead of paying thousands of dollars up front at Best Buy.
Then just sit back and watch your cash roll in.
Here's just a small sample of the blue-chip stocks that are "approved" for rent-to-own royalty payments, and how much they PAID OUT in the last 30 days alone:
Coca-Cola — $125
Metropolitan Life — $157
Cisco — $170
Dow Inc. — $180
United Rentals — $220
3M — $410
Add it up and it's over $1,000 in rent-to-own royalty payments right there  from some of the biggest and most stable blue-chip stocks in America.
Plus, these are the rock-bottom minimum stock royalty checks you could earn from this rent-to-own stock program. You could actually earn 20- or even 30-times more money without even breaking a sweat.
Better yet, YOU get paid the royalty checks up-front in these rent-to-own stock trades. It's money in your pocket from Day One.
It's money you get to keep if you follow the right rent-to-own stock strategy, like the strategy my colleague Andy Crowder uses to consistently earn big gains of up to $7,680 per month!
The trick is to "rent out" the stocks above without owning them. And you get to collect fat royalty checks in the process.
Andy just put together a live webinar explaining exactly how this lucrative rent-to-own program works.
Click here now to sign up for it before we reach max capacity.
In this short video, he will explain exactly how easy this is, with plenty of examples of royalty checks you can collect from big blue-chip companies every  single month.
If you want to earn consistent monthly income – then you will want to check out this simple rent-to-own strategy right away.
Click here to register FREE to learn how it works.
Good investing,
Mike Burnick