The Trump trade wars are sending stock prices sinking.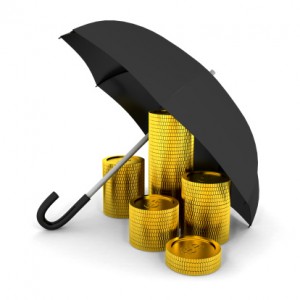 Yet America's strongest companies have avoided the chaos . . . and one just announced $260 million in income payments!
Click here to claim $2,363 on May 22!
American real estate appears to be insulated from the U.S. and China trade wars.
Today, I'm looking at Real Estate Investment Trusts as a safe way to earn income.
Commonly known simply as "REITs" – these are publicly traded stocks that own real estate properties.
These companies typically focus on specific types of properties – including apartments, office buildings, health care facilities, hotels or malls.
REITs are designed for income and are among the safest dividend stocks.
Specifically, they're legally required to pay 90% of the profits to investors. And this allows them to operate WITHOUT paying federal taxes. And they are among the safest dividend stocks.
The benchmark S&P 500 index down 2.5% since the renewed trade tensions. Meanwhile, the Vanguard REIT ETF (NYSE: VNQ) is flat.
It's a continuation of year-to-date outperformance. The REIT ETF is up 20.3% in 2019 versus 14.5% for the S&P 500.
The ETF is a great way for diversified exposure to REITs. And it pays a 4% dividend yield – more than double the dividends from the S&P 500.
Click here to get paid $2,363 on May 22.
For higher yields among the safest dividend stocks, you could look at Senior Housing Properties Trust (NYSE: SNH). The company operates nearly 400 health-care facilities. And properties include office buildings and senior housing communities.
The stock yields a generous 7.5% dividend. And it trades at just five times the operating cash flow.
Another one to consider is Brookfield Property Partners (NYSE: BPY). This REIT owns 288 office properties and over 100 malls in the U.S. Other properties include apartments, self-storage units and student housing.
Today, Brookfield pays shareholders a healthy 6.3% dividend.
REITs such as Senior Housing and Brookfield own properties primarily in the U.S. They should see little impact from the trade wars – unless the U.S. is headed for a recession.
While deep and extended trade wars could send the U.S. economy into a recession . . . that seems unlikely.
President Trump knows that the 2020 election is right around the corner.
Even though he'd might enjoy a showdown with Beijing . . .  he won't risk an economic recession and his reelection.
I'm betting that the trade war tensions will go away soon. And that the American economy – and stock market – will resume with "business as usual."
Do you want to know how to earn more income – faster?
The Mailbox Millionaire Income System is paying out $1,175 every 20 days!
Plus, the next payment gets mailed on May 22. And you can claim your check for . . .
$2,363.
Just click here ASAP for details.
Yours in Profits,
Ian Wyatt