Don't be fooled by the rallies off the recent lows. We are in a bear market, and rallies are more apt to die out and take the market back down than they are to lift it to new highs.
A careful look at the quality of earnings from the quality companies show that earnings are not impressive on an organic basis. A lot of companies are buying back stock and making it seem like earnings per share is bigger than it actually is as a result.
Now imagine the stocks that either don't make any money, or make very little money, yet are trading at price-earnings ratios in the triple-digits or infinity. Ask yourself this: If the bear market is going to take down quality companies with mediocre earnings, what will happen to momentum stocks?
The answer is that they will be destroyed.
Don't Get Left Holding Tesla Stock
For investors who hold Tesla Motors (NASDAQ: TSLA) stock, I see little reason to be holding it at all, whether it be now or in the future. Step back and look at things rationally. The stock trades at $202, giving Tesla a market valuation of $26.5 billion. That valuation is based on nothing. Nada. Zero. Because that's how much money Tesla actually makes.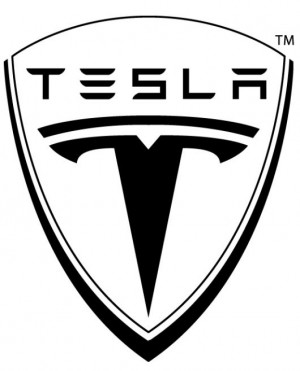 In fact, Tesla makes less than nothing. It lost $888.6 million in fiscal year 2015, which was worse than the $294 million it lost the year before, and worse than the $74 million it lost the year before that. Sure, revenues increased 26% to $4.05 billion, yet cost of revenue increased 35%. Research and development expenses increased 55%; selling, general and administrative expenses (SG&A) increased 50%.
Tesla is just burning money, literally. Yet investors somehow think the company is worth $26.5 billion. How much longer do you think this charade can continue? Tesla's cars are too expensive for most owners, they don't drive far enough, and it will be years and years before the company has a chance to even make any money.
Tesla stock will fall and fall hard. Sell now.
Netflix Is a Goner, Too

The same is true for Netflix (NASDAQ: NFLX). I know everyone in America loves Netflix's streaming product. I love Netflix's streaming product. Yet the rest of the world does not behave in the same way that Americans do with their free time. Although a few cultures, like the Brits and Canadians, may stay in and have a "Netflix night," most other cultures do not.

Europeans, for example, like to socialize. They love to be around each other, and do so in the zillions of street cafés that are in every city. Meanwhile, China is not going to be the growth engine people think it will be for Netflix. Alibaba Group (NYSE: BABA) has partnered with The Walt Disney Co. (NYSE: DIS) to stream Disney product over Alibaba's proprietary service. In addition, content does not translate between cultures. Chinese people want to see Chinese actors. China has a massive movie industry all its own. It doesn't need Netflix.
Netflix's growth prospects are limited. It made very little money last year, burned through almost $1 billion in cash, and will have to raise capital again this year at a high rate of interest. Eventually investors are going to realize that, as wonderful as Netflix's product is, the company isn't making nearly enough money to justify a P/E ratio of 300. Sell Netflix stock now.