Given the multiple challenges facing retailers and mall operators alike, it's become difficult to find a moneymaking retail stock with strong growth potential. But Signet Jewelers' (NYSE: SIG) fourth-quarter results last week suggest that this jewelry stock really is golden.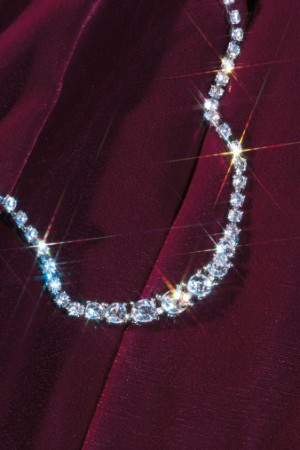 Signet, the world's largest diamond retailer, has grown significantly in recent years with the $1.4 billion acquisition of Zales. The company reported that its net income rose 19% in the fourth quarter, while total sales rose 5.1% to $2.39 billion and same-store sales grew almost as much – 4.1%. That's right: While both the company's sales and net income showed healthy growth, income rose by a significantly larger clip, underscoring how this business has enjoyed the benefits of scale.
Indeed, if you think you're not familiar with this jewelry brand, you probably are. In addition to the recently acquired Zales, Signet also operates jewelry stores under the Kay, Jared, Gordon's and Piercing Pagoda names, along with assorted regional brands. In short, if you've seen a jewelry store in your local mall or shopping center, there is an excellent chance it is owned by Signet.
And Signet Jewelers earnings for the fourth quarter reflect the synergies that can come from a series of well-managed acquisitions. In addition to having something of a corner on the consumer retail jewelry market, Signet offers custom jewelry, jewelry repair and customer finance programs.
While it's made a strong push into online retail, its strongest focus remains brick and mortar, which has become challenging for so many retailers but seems to be a good fit for shoppers who are buying personal, sentimental items. Signet has made the most of its extensive brick-and-mortar presence with a steadfast commitment to customer service.
Signet's stock is about flat year-to-date, but longer term it shows the sort of steady growth that investors look for. It has risen about 20% over the past two years and more than 160% over the last five. And with Signet Jewelers' fourth-quarter results also projecting continued strong growth for the first quarter and full year, it looks like investors have more growth to look forward to.
One Fat Check Deserves Another!

What's the only thing better than receiving one fat dividend check? Receiving multiple fat dividend checks, one right after another…every month…all year long. Imagine having something like this to look forward to throughout the entire year. THAT'S what you call peace of mind! Click here to get started.