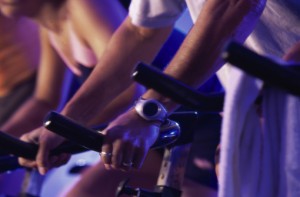 Wall Street is trying to shape up, so to speak.
The fitness IPO market is hot right now. However, it pays to be choosy here.
(Yes, you too can be a part of the lucrative pre-IPO market – and make upward of 1,000% gains. Click here to see how.)
Earlier this month, Planet Fitness (NYSE: PLNT) hit the public markets, but its initial public offering proved relatively weak, with shares actually falling in their first day of trading.
Granted, investors have come around a bit. Planet Fitness is now up nearly 20% from its $16 a share IPO price. But there are still long-term concerns.
Planet Fitness' key selling point is low-priced memberships catering to the average American – i.e., not a hardcore weightlifter. However, there are serious headwinds for the company when it comes to retaining customers. The bulk of Planet Fitness' revenue isn't coming from recurring memberships, but from new franchise opens, which includes one-time fees and one-time equipment sales.
One of Planet Fitness' few publicly traded competitors, Town Sports International (NASDAQ: CLUB), has seen its stock price cut in half over the last year as it struggles with finding ways of actually keeping customers.
FIT Shares Bloated?
Fitbit (NYSE: FIT) is another recent fitness IPO, one that Wall Street apparently has a love-hate relationship with. In June, Fitbit hit the public markets at $20 a share and is still up over 100%. Shares peaked at nearly $52 and are now down 15% since then.
The big decline came after the company posted its first quarterly results as a public company. It beat expectations, but the big issue for Wall Street is that Fitbit lacks transparency into the launch of future products. Demand for its fitness trackers are growing nicely, but Fitbit has to prove that this isn't just another fad.
The market doesn't want another Garmin (NASDAQ: GRMN) on their hands. Garmin made a big bet in the early 2000s by tying itself to the trend du jour at the time: in-car GPS. The stock soared from $20 to $120 in three years, but ultimately came crashing down as Garmin didn't innovate enough to hedge against the rise of GPS-enabled smartphones.
With a $9.4 billion market cap, Fitbit is still much smaller than other fitness-related product companies. It has plenty of room to grow, but it has to show investors something meaningful.
This includes building more of an ecosystem that keeps product users interested and coming back, as well persuading them to consistently upgrade to new products. The tailwinds are certainly there for Fitbit to succeed though, which includes the emphasis by employers for worker health and the growing international interest in tracking fitness-related activities.
Soul Sensation?
Then there's the cycling studio with a cult-like following, SoulCycle, which is planning to come to market in the coming months. The beauty of SoulCycle, as opposed to Planet Fitness, is that it's a bet on the higher-end market. Planet Fitness charges around $10 a month for membership, while a single SoulCycle class is upward of $30.
With just 38 studios bringing in $94 million in revenue last year, SoulCycle has some serious margin potential. There's also some big growth potential driving the SoulCycle IPO. It's currently in just three cities: San Francisco, Los Angeles and New York.
The market's appetite for IPOs is still strong, but it's proving to be a bit more selective recently. Fitness and health consciousness is a great trend to get behind, but it pays to be selective here too. The SoulCycle IPO will be one to keep an eye on.