The Boeing 737 MAX was a big bet for Boeing (NYSE: BA).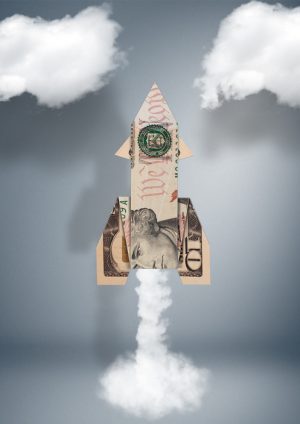 It was the update to the famed Boeing 737 aircraft – with over 10,000 planes built since 1966. Yet after two crashes and an eight-month grounding – the 737 MAX may be doomed.
That's one reason the world's #1 airplane manufacturer is betting big on this new technology.
Click here to grab your "insider shares" today.
Like many Fortune 500 companies, Boeing operates its own venture capital fund. And this allows Boeing to invest in emerging technologies that could benefit the company.
Boeing HorizonX Ventures just wrote a check for $20 million to Virgin Galactic.
This is big news – since Boeing is the world's largest aerospace company. Boeing built NASA's first Saturn V moon rocket. And it's currently the prime contractor for the International Space Station.
Click here for my #1 insider play on this new $20 billion business. It's your chance to potentially see 2,953% profits.
Virgin Galactic is a new venture from billionaire Sir Richard Branson.
Today, the company is focused on space tourism. Over 600 of people – including Justin Bieber and Leonardo DiCaprio – have paid $250,000 as a deposit on an outer space flight.
That means the company could book $150 million in revenues from current customers on the flight waiting list.
"This is the beginning of an important collaboration for the future of air and space travel," according to Richard Branson.
Virgin Galactic has already flown people to space twice on its SpaceShipTwo called VSS Unity. The test flights occurred in December 2018 and February 2019.
Space tourism may be the current opportunity. However, these same space technologies may soon replace long-haul flights.
Elon Musk is the CEO of Tesla Motors (NASDAQ: TSLA) and SpaceX. He says that space travel will allow you to fly anywhere in the world in less than 60 minutes. And that it'll soon cost the same as a regular plane ticket.
For example, SpaceX says that its Starship could fly from New York to Shanghai in just 39 minutes. That compares with a current 15-hour flight.
Investment bank UBS estimates that long-haul space flights could steal market share from major airlines. And that could reduce the need for 737 and 757 airplanes from Boeing.
That may be one reason that Boeing is investing millions in new space technologies. It's a signal that the world's biggest aerospace company is committed to this new technology.
Right now, I'm jumping into this explosive growth sector with these exclusive "insider shares."
Unlike publicly traded shares of stock – this little-known investment could deliver massive gains.
Investing now means a small $2k investment could multiply to over $59,060!
Click here ASAP – and I'll reveal urgent details on this explosive growth situation.
Yours in Profits,
Ian Wyatt