Google is investing $900 million in this pre-IPO stock . . .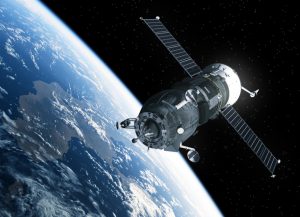 Claiming an early stake in a booming $2.7 trillion growth sector!
Go here to grab your insider shares for just $3.50.
Now, the investment isn't in artificial intelligence . . . self-driving cars . . . or robotics.
Instead, Google (NASDAQ: GOOG) recently wrote a check to SpaceX for nearly $1 billion.  And Fidelity Investments also wrote a check for $100 million.
"Smart money" is betting on space stocks. And you're going to miss out on this explosive growth situation (unless you click here now).
SpaceX was founded by Tesla Motors (NASDAQ: TSLA) founder Elon Musk. The company is launching rockets, building satellites and servicing the International Space Station. And major clients include the U.S. Air Force and NASA.
Google is particularly interested in the company's plans to launch low-orbit satellites providing internet around the world.
SpaceX already has a booming business. As of last year, the company has received over $12 billion in contracts for over 100 space missions.
NASA is contracting SpaceX to launch rockets to outer space. Meanwhile, the U.S. Air Force is using the company to launch spy satellites.
So, why is the U.S. government turning to a private company like SpaceX?
Because the company is much more efficient that the slow-moving government.
Elon Musk says his company can launch a rocket for $2 million. Meanwhile, it costs NASA $152 million to launch that same rocket!
That 99% cost savings makes SpaceX a no-brainer decision – even for the U.S. government.
That's one reason that Elon Musk is betting big on SpaceX.
Right now, his personal stake in the space company is worth $17.8 billion. Meanwhile, Musk's stock in Tesla Motors is valued at $13.6 billion.
Musk is making a bigger bet on SpaceX than Tesla Motors.
Other billionaires including Amazon (NASDAQ: AMZN) CEO Jeff Bezos and Virgin Atlantic's Richard Branson are investing over $4 billion in these "space stocks."
Are these explosive growth stocks on your radar? Let me bring you up to speed.
Rocket Ship Profits: 2,953% Profits with Billionaire "Insider Shares"

Just click here ASAP for instant access (it's FREE).
Yours in Profits,
Ian Wyatt