You might not have realized it, but you can own part of the WWE.
World Wrestling Entertainment (NYSE: WWE) is a publicly traded company. This is the same company that put on the 32nd annual edition of WrestleMania earlier this month, which was the highest-grossing live event in its history.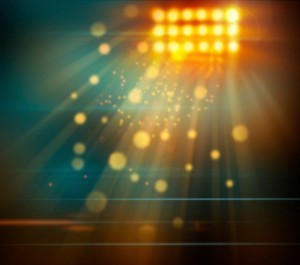 Now, the unique proposition for WWE is that it's one of the only sports entertainment stocks. Shares of WWE are up 20% over the last year, while other entertainment companies have languished.
The share-price surge comes as WWE made the bold move in 2014 to go "over the top." In other words, it launched its own online streaming network to reduce the reliance on the cable networks and pay-per-view market.
There were some 100,000 fans in attendance for WrestleMania. But it was the at-home audience that's really impressive for WWE. Its online-only network now has over 1.8 million subscribers paying $9.99 a month – a near 50% jump in subscribers during the two months leading up to WrestleMania.
However, how popular is wrestling these days? A former staple of my childhood, it seems as if wrestling is more about the entertainment side of things than sports these days. And with so many apps and services already vying for our attention, the entertainment market is getting crowded.
Nonetheless, there's a lesson to be learned here.
Learning From the WWE
Other companies are interested in taking on the online TV market. The National Football League just auctioned off 10 Thursday night games to Twitter (NASDAQ: TWTR). With NFL testing out online streaming, it might be gearing up for its own subscription-only package for streaming games.
The move toward online streaming is real. Just look at the success of Netflix (NASDAQ: NFLX) and recent launches of HBO and Showtime as stand-alone apps.
However, the online streaming market for sports has been underutilized. The shift from TV and cable viewing toward online has been slower for live sports.
But that looks to be changing.
The framework could prove more advantageous for a company like The Walt Disney Co. (NYSE: DIS), which could be looking to take ESPN over the top. The issue is that cord-cutting has had an impact on companies that rely on cable subscriptions. Live sports is one of the key reasons that people keep their cable subscriptions.
ESPN Ready to Step Into the Ring
Disney and ESPN could be looking to get out in front of the online streaming trend. ESPN generates the majority of Disney's revenues. Disney CEO Bob Iger has said before that it could sell ESPN directly to consumers sometime in the future.
ESPN is already in skinny-TV bundles, which are streaming bundles with just a few channels. This includes Dish Network's Sling TV offering. This model isn't completely over the top, but it's one of the first steps to helping cater to cord-cutters.
There's still a lot of brand value in ESPN, and Disney already recognizes the need to increase ESPN's presence in mobile. It's already taken the first step by offering cable subscribers the ability to stream live content to their mobile devices.
The WWE is a pioneer in making the move to online streaming, but it now trades at 27 times earnings, which is a bit expensive from a valuation standpoint. You can get a much better value proposition and higher return on invested capital with the likes of Disney.
Disney also trades at just 15 times forward earnings and has a superior return on invested capital. As well, Disney isn't entirely reliant on sports entertainment, with exposure to theme park resorts and movies.
More Monthly Income NOW!

You pay your bills every month on time. But are you receiving regular checks for growing income every month, too? If not, it's about time. Beat the rising cost of living with a collection of fat, growing dividend checks arriving in your mailbox every month. It's easy, and it only takes a few minutes. Click here to get started.