The online lending industry has taken some very odd turns over the past couple of years.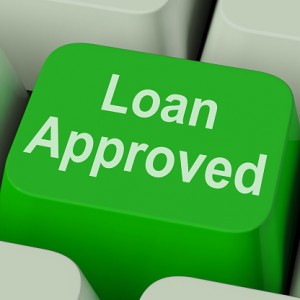 For starters, the Consumer Financial Protection Bureau, the Department of Justice and Federal Deposit Insurance Corporation essentially killed online payday lending. That forced industry leader Enova International (NYSE: ENVA) to transition its fast-growing business into a new model of near-prime consumer lending and merchant cash advances, which it is now executing with aplomb. Enova remains tremendously undervalued.
There are other lenders, which I'll get to, but now Square Inc. (NYSE: SQ), best known for its point-of-sale technology, is expanding its financial service platforms. Leveraging its knowledge of businesses for which it accepts payments, Square set up a merchant cash advance program. It offered $400 million across 70,000 advances in fiscal year 2015, or an average of about $5,700 per advance.
The return on investment on merchant cash advances is fantastic. A $10,000 loan will result in $1,300 in revenue for the lender, and the loan is repaid by Square grabbing 13% of each sale. Even better, as opposed to other merchants, as long as the merchant sticks to its requirement of only using Square for payments, Square always knows the state of the loan and payoff. If the loan gets repaid in a month, the annualized ROI is 156%.
Square, however, mitigates this ROI by letting a third-party fund the advances, and then sells off most of the receivables for a free. So it reduces risk but also revenue.
Square and Small Business Loans
Square is now moving into another area populated by a lot of lenders: fixed small-business loans. These loans run up to 18 months. Neither Square nor any other source provides interest rate terms, but these usually run from 18% to 36%, although they can run much much higher.
These are all great moves for Square, but the market is highly competitive, and a third party again actually provides the loans. Square is really just acting as a broker and servicer. That means less risk but less revenue. The revenue won't be very large.
An Overvalued Industry
This is also what leads me to state that the entire online lender industry, except for Enova, is outrageously overvalued. Well, I should mention that Square isn't even really a lender. What's disturbing, though, is that despite the amount of business it has, Square continues to lose tons of money.
In fiscal year 2015, Square processed $35.6 billion of gross payment volume over 712 million transactions. It had transaction revenue of almost $1.2 billion. The actual cost of revenue associated with this was $838 million, so it kisses two-thirds of its revenue away in product costs. It would be a great business if this were the end of the story, but its product development costs increase every year, as do its sales and marketing.
Square's operating loss was $174 million last year, yet the stock trades at a $4.4 billion valuation. That is just ridiculous.
Lending Club (NYSE: LC), which is a full-blown peer-to-peer lender, doubled its revenue in FY15 and still lost $5 million. It is valued at $3 billion. OnDeck Capital (NASDAQ: ONDK) at least has a chance of being reasonably valued sooner rather than later. Its FY15 revenue also doubled to $180 million, and it broke even; it is valued at $535 million.
All of these companies are shorts. Only Enova is making money and trades at a ridiculously cheap $6 per share.
This will change your life forever

A new technology is arriving in America right now. It's already transforming numerous industries—and threatening to completely upend many more. Not only does it promise to save countless lives and trillions of dollars, it's also going to make life much, much more pleasant for you. Even better: it can also make you a heck of a lot of money. But you better act fast—it's only a matter of time before this technology reigns supreme, not just here in America, but around the world. Click here now to discover it.