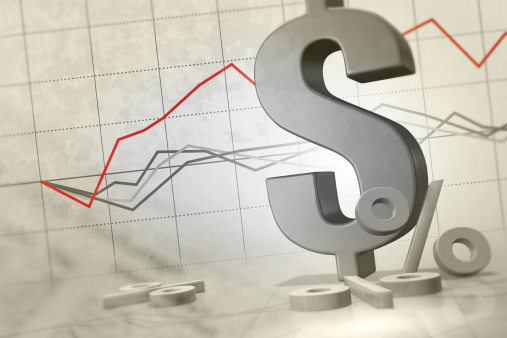 When evaluating dividend stocks as investment opportunities, the safety of those payouts should be a top priority for investors. While there are never any guarantees in the stock market, investors can do themselves a great service by analyzing a company's fundamentals before buying the stock.
Here are four of the safest dividend stocks that each yield at least 4%. And, each stock has a strong business that should generate enough profit to keep their dividends intact for years to come.
AT&T (NYSE: T)
Dividend Yield: 5.7%
AT&T sports a huge dividend yield, and fortunately, generates plenty of profits to sustain its hefty payout. AT&T's adjusted earnings rose 11% last quarter. The company raked in $4.5 billion of free cash flow just last quarter, which supports its massive dividend yield.
AT&T is benefiting from strong growth in wireless services. Its average revenue per user, a critical metric for telecommunications companies, rose 6% year over year. And, it is adding users as well. Combined postpaid and prepaid additions totaled 1.2 million last quarter.
AT&T's dividend accounts for two-thirds of its free cash flow so far this year, so this high dividend yield should remain intact.
Emerson Electric (NYSE: EMR)
Dividend Yield: 4%
Emerson is getting hurt badly from the steep decline in commodity prices over the past year. Emerson's industrial products cater to the energy sector, among others, and the decline in energy prices has resulted in lower capital investments across the industry. Excluding currency effects, Emerson's sales declined 5% last quarter, and earnings per share declined 18% year over year.
But before investors panic, Emerson has a track record of continuing to pay dividends, through thick-and-thin. The company has increased its dividend for an amazing 58 years in a row. And, its current dividend accounts for only 55% of its quarterly EPS, so the dividend should remain safe.
Altria Group (NYSE: MO)
Dividend Yield: 4.2%
Altria is one of the most highly-recognized dividend stocks of all time. This reputation is well-deserved. In August, Altria increased its dividend by 9%, to $2.26 per share on an annualized basis. The raise makes it 49 dividend increases for Altria in the past 46 years, a tremendous track record of reliable dividend growth.
Altria's earnings are growing, thanks to its strong brands. Altria operates the Marlboro brand, smokeless products under the Copenhagen and Skoal brands, as well as wine and cigar businesses. This year, Altria forecasts at least 7% growth in adjusted earnings per share, which gave the company enough flexibility to raise its dividend once again.
Altria's management maintains a clear dividend policy, which is to return approximately 80% of adjusted diluted earnings per share to investors each year. At $2.26 per share annually, Altria's updated dividend represents 81% of its diluted EPS forecast, which fits right into its stated policy.
Ford Motor (NYSE: F)
Dividend Yield: 4.2%
Auto stocks have struggled mightily this year, and Ford is no exception. The stock is down 8% year to date, which is surprising because auto makers seem to have the wind at their backs. Consumers are benefiting from low oil prices and low interest rates, both of which are tailwinds for the auto industry.
But investors are increasingly concerned about slowing growth in China, a premier emerging market nation that was thought to be a major growth opportunity for Ford. This has had a tangible effect, as Ford's total revenue is down 3% over the first half of the year.
However, Ford remains profitable and generates enough earnings to sustain its dividend. Ford's EPS rose 22% over the first half of the year thanks to excellent sales in North America and the benefit of cost cuts. Ford's dividend payout ratio is just 42% of earnings per share, so the dividend should remain secure.
The bottom line is that there are many high-yielding stocks out there. But not all dividends are created equal. Many of the companies with sky-high dividend yields are signaling danger. Fortunately, these four high-yield dividend stocks generate enough cash flow to keep their payouts flowing.
Disclosure: I am long MO
Collect Dividend Income Every Month! 
We've put together a simple calendar that pulls together all the market's best dividends into a single, easy-to-read document. One look, and you'll be able to set up a 12-month dividend stream for regular income every month.
Click here to see the full details.