Investors who buy the right cloud computing stocks stand to make a lot of money this year and beyond.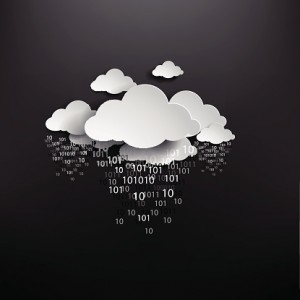 Cloud computing is arguably the biggest and most transformative tech trend since the consumer Internet was widely adopted in the late 1990s – that is, if you consider the cloud as a trend separate from the consumer Internet. In reality, the phenomenal growth in what's come to be known as "the cloud" – a model for shared resources that store vast amounts of data – is directly linked to the Internet, which we all rely on for increasing amounts of data.
So, if you're skeptical about investing in the cloud business, don't be. As I wrote last year, sometimes you have to be willing to invest in technologies you don't fully understand in order to buy some of the most promising stocks. All you really need to know about the cloud is that it's literally a virtual cloud that holds much of the data we access from our smartphones, our desktop computers, our doctors' offices and our banks. The cloud is ubiquitous.
Here's a look at some of the trends we're likely to see in cloud computing in 2016 and some of the top cloud providers that are likely to benefit.
More Strong Growth for Big Players
Amazon.com's (NASDAQ: AMZN) stock has risen more than 50% over the past two years largely on the strength of its Amazon Web Services (AWS) cloud play. AWS is certainly not the only game in town but it has much of the momentum as it signs up more major corporations and competes with the same vigor that brought it dominance in online retail. Recently AWS announced some aggressive price cuts in a play to build market share.
That said, the demand for cloud services is bigger than even AWS. Expect to see continued strong growth from other top cloud providers including Salesforce.com (NYSE: CRM), along with Oracle (NASDAQ: ORCL) and Google holding company Alphabet (NASDAQ: GOOG). Oracle and Alphabet both kicked off the new year with acquisitions to bolster their cloud presence.
Consolidation Ahead

At the same time the cloud business grows, expect clear winners to emerge among cloud computing stocks. Today, just about every technology company is seeking to compete in the cloud but not all of them will prevail.
International Business Machines (NYSE: IBM) could be one of the ones to lose market share. Although cloud operations are currently one of IBM's stronger segments, the business remains significantly smaller than AWS and IBM's companywide struggles could limit the amount of resources it can invest in cloud operations.
Expect significant M&A activity in the sector as top cloud providers seek to extend their leads and small players seek to gain traction. Accenture (NYSE: ACN) this week joined the acquisition spree, buying a Dutch cloud service provider on the heels of its purchase of CloudSherpas three months ago.
Niche Plays Emerge Among Cloud Computing Stocks
When you understand just how the cloud touches all aspects of modern life and work, you understand just how vast the sector is. At the same time that a select few will consolidate much of the industry, there will be all sorts of opportunities for smaller players to compete in smaller or niche markets.
HubSpot (NYSE: HUBS), which provides cloud services to support social media operations, is one that shows strong promise. Its stock rose almost 60% last year and revenue has more than doubled over the past two years.
Workday (NYSE: WDAY), which makes cloud technology for human resources applications also shows great promise. Although its stock was down about 13% last year and it is still losing money, revenues have more than doubled over the past two years.
This will change your life forever

A new technology is arriving in America right now. It's already transforming numerous industries—and threatening to completely upend many more. Not only does it promise to save countless lives and trillions of dollars, it's also going to make life much, much more pleasant for you. Even better: it can also make you a heck of a lot of money. But you better act fast—it's only a matter of time before this technology reigns supreme, not just here in America, but around the world. Click here now to discover it.