One of Wall Street's biggest banks . . .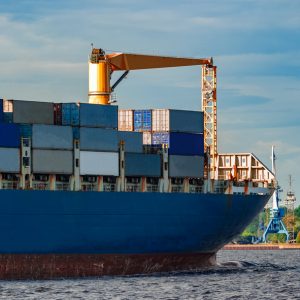 Just issued an important warning: President Trump's trade wars could get much, much worse.
In fact, one critical element could see its price surge before July 14.
Go here for my urgent briefing (it's FREE).
Goldman Sachs just released a new report.
Analysts now say that there is a 40% chance that tariffs will be introduced on autos imported into the U.S.
Plus, there's a 60% chance that the U.S. will introduce a new 10% tariff on $300 billion of Chinese imports.
These additional measures would build upon the 25% tariff that Trump has ordered on $200 billion of Chinese goods.
The bank noted that new trade deals shouldn't be expected until late 2019 or 2020.
As a result, Goldman lowered the U.S. gross domestic product (GDP) forecast by 0.5%. And it  now predicts just 2% GDP growth.
President Trump is launching a global trade war with some of America's biggest trading partners.
While the trade wars dominate the headlines . . .
One major upcoming Trump decision could spark a new commodity super-cycle.
You see, one element is crucial to the national security of the U.S. (click here for urgent details).
It powers 25% of American homes. And it is critical in the operations of the U.S. Naval fleet.
Yet the United States is currently importing 97% of this one element. That means domestic production is only 3%!
It's a national security issue.
That's why the Interior Department added this to the Final List of Critical Minerals 2018.
Fortunately, the Commerce Department just completed a 15-months evaluation. And in April, it handed its recommendation to President Trump.
Now, the president is required to make a final decision by July 14.
It's expected that Trump will institute a tariff on foreign imports of this element . . .
Or require that domestic production supplies 25% of the U.S. needs.
What does this mean for investors?
It means that the domestic price for this element could surge by up to 393%!
That would launch one of the biggest commodity super-cycles in history . . .
Sending shares of a handful of U.S. stocks to record highs.
The last time this happened – we saw quick profits of 1,233% . . . 4,130% . . . and even 13,976%.
President Trump could issue his decision any day.
When that happens, I'm expecting the share price of these stocks to surge.
Tomorrow, I'd like to give you details on this urgent situation. Plus, I'll give details on the three stocks that stand to deliver the biggest profits.
My price targets suggest that gains of 1,053% . . . 2,977% and even 4,235% are possible.
Go here ASAP for my urgent briefing – before Trump makes his decision.
Yours in Profits,
Ian Wyatt