Earnings season is once again upon us . . . and we just locked in our first wining trade in Goldman Sachs (GS).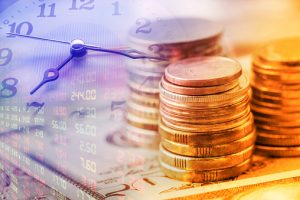 Unfortunately, most investors, particularly those new to the market, will get out their crystal balls and try to speculate which direction a stock will head after its announcement.
Click here for the best way to profit from earnings announcements.
The strategy most investors use – buying options. And the choice of strategy is unfortunate, because most investors don't realize that buying options, whether it is a call or put, around earnings, is a losing proposition from the onset.
There is a far better and far more profitable way to approach earnings season.
A way that will allow you to consistently profit, on average, 87.5% of the time. That's right, in 2020, we've managed to return over 235.5%, with an average win rate of 87.5%.
The reason I point out the return in 2020 should be rather obvious . . . it's been a tumultuous year . . . and this options strategy has performed incredibly well.
But let's not forget, I started the options strategy back on Oct. 26, 2017, almost three years ago. And the long-term performance of the options strategy has displayed long -sought-after consistency. Since I initiated that first trade in Microsoft (MSFT) on Oct.  26, 2017, my earnings season options strategy is up 844.8%.
Consistency, even during times of volatility, is the key component to successful investing over the long term. And our earnings season strategy for trading earnings has proven profitable during volatile markets.
The recent news with our President should not be of any concern from an investment standpoint. Yes, other strategies will be affected, but our earnings season strategy will definitely not be one of them.  In fact, it thrives on uncertain markets.
Just take a look for yourself . . . the stats speak for themselves.
Year 1 (Oct. 26, 2017 – Oct. 26, 2018)
Total Cumulative Return: 358.4%
Win Ratio – 84.4% (38/45)
Year 2 (Oct. 27, 2018 – Oct. 27, 2019)
Total Cumulative Return: 207.6%
Win Ratio – 82.1% (23/28)
Year 3 (Oct. 28, 2019  – Oct. 16, 2020):
Total Cumulative Return: 278.8%
Win Ratio – 88.9% (24/27)
Here is a list of the top companies we are focused on next week.
Good trading,
Andy