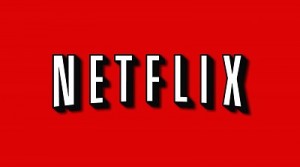 Has Netflix (NASDAQ: NFLX) run its course?
With the stock now down 16% in 2016, some investors have started to look elsewhere for opportunity.
That's not to say it hasn't been a great investment for investors who were willing to make the bet that consumers would cancel their cable service and go all-in on streaming.
Here at Wyatt Research, subscribers of Ian Wyatt's Million Dollar Portfolio are currently sitting on a whopping 836% gain since December of 2011…
In more recent history, shares of Netflix are up 127% in the last five years, double the S&P 500 return over the same period. But there again, every fast-growing market will attract competition.
Everyone is looking to tap into the streaming goldmine, where Time Warner's (NYSE: TWX) HBO and even Disney's (NYSE: DIS) ESPN have been rolling out streaming options.
This comes as cable and media companies are finally waking up to the streaming craze and looking to put a dent in Netflix's market share.
Where that leaves Netflix is anyone's guess, as it trades at over 330 times earnings. Any sort of stumble could send the stock heading back below $80 a share.
What I do know is that that the steep fall in some of media company stocks has created an enticing opportunity for deep value investors.
Marriage Made In Cable Heaven
LionsGate (NYSE: LGF) merged with Starz (NASDAQ: STRZA), which was orchestrated by media mogul John Malone. Recall that Comcast (NASDAQ: CMCSA) also recently bought DreamWorks (NASDAQ: DWA).
This could be just the beginning of a string of mergers in media stocks and the media industry that has previously involved just smaller companies. Of note, John Malone may well still be on the prowl. He was Starz's biggest shareholder and a board member at LionsGate. He also owns shares of Discovery Communications (NASDAQ: DISCA), which has been quietly looking for acquisition targets.
The CEO of Discovery, David Zaslav, has said that, "Content players with great intellectual property will be very appealing." A prime target for Discovery could be the likes of AMC Networks (NASDAQ: AMCX). It would create a larger and stronger customer base and more negotiating power on content pricing and the ability to tap into new platforms.
Media Stocks and Power Struggles
Also happening in the media world is a major tussle for control of one of the biggest media companies around. The struggle for power at Viacom (NASDAQ: VIAB) involves its founder and largest shareholder, Sumner Redstone, and Viacom CEO Philippe Dauman. Viacom owns Comedy Central and MTV. Viacom shares have fallen 26% in the last year.
Viacom looks like an undervalued play given the uncertainty there. Plus, it's trading at less than 8 times earnings, making it the cheapest media company in the industry. Viacom does have an activist investor pushing for change and John Malone has suggested that a Viacom-CBS merger would be a big positive.
Note that Redstone also controls CBS (NYSE: CBS), where the company was spun off from Viacom in 2006. A re-merging of the two would give Viacom the chance to figure out a longer-term growth strategy, and give CBS the chance to pick up those assets (including Paramount Pictures) at a discount.
John Malone has even said that Viacom shares are significantly undervalued given the turmoil there. It's possible that Malone could even consider buying Viacom. Malone said of Viacom, "They've created some great assets over the years and are a very important part of our industry."
But if Viacom and CBS do decide to merge, Malone said that, "Les (Moonves) would do a terrific job if they wanted to go that way because he's an excellent operator."
Alternately, CBS could make its own deal; it had looked at buying Starz before the LionsGate buyout. Les Moonves, CBS CEO, has said that he's "always interested in making deals." That could mean that AMC Networks sees itself the target of a bidding war between CBS and Discovery.
In the end, things could get very interesting very fast in the world of media companies and media stocks. Time will only tell if we see any consolidation in the industry, but for now, the two media stocks above look like deep value opportunities in the beaten-down media industry.
Save
Save
Save