Uber just landed a huge investment . . .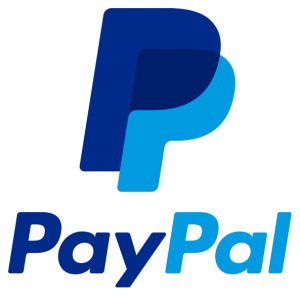 Just two weeks before the company plans to go public.
"Smart money" investors are jumping into the Uber IPO – before the stock goes public.
Go here to claim your Uber Pre-IPO shares (EXPIRES MAY 10)
PayPal (NASDAQ: PYPL) will invest $500 million in Uber in a private placement.
The Uber investment deal allows PayPal to secure Uber shares at $47.
Uber plans to go public by May 10 at a price of $44 to $50 per share. That gives Uber a $78.8 billion market value, based upon the mid-point of the IPO price.
PayPal and Uber plan to work together to create an Uber Wallet. This would allow Uber clients to use this to pay for various Uber services. And it would help Uber avoid some of the costly credit-card processing fees.
After spinning out of eBay (NASDAQ: EBAY) in 2014 . . .
PayPal has been building itself as an independent payment platform. The company has 22 million merchants and 277 million active user accounts.
PayPal is flush, with $9.5 billion in cash and well positioned for its Uber investment.
TechCrunch reports that the company plans to invest $1 billion to $3 billion per year in e-commerce and online marketplaces. And the reason is likely twofold.
First, these investments could deliver a higher return on investment than keeping the cash in the bank.
Second, PayPal may be able to use its equity investments secure partnerships. The investment in Uber shows that this can also help PayPal grow its core business.
In March, PayPal invested $750 million in MercadoLibre (NASDAQ: MELI). The company is the "eBay of Latin America" – with auctions, a marketplace and a payments platform.
Uber appears to be "lowballing" its IPO price – following Lyft's public offering flow.
That means that Uber shares may be set up for a nice jump when the stock debuts on the New York Stock Exchange.
PayPal's $500 million Uber investment will likely be profitable on Day One.
Early investors typically earn the biggest profits.
That's why Amazon founder Jeff Bezos bought Uber Pre-IPO shares eight years ago.
Since then, Uber's market value has surged from $346 million to $78.8 billion! And Jeff Bezos' Uber investment is now worth more than $1 billion.
Now, if you'd invested just $1,000 in Uber alongside Bezos . . .
You'd now be sitting on Uber Pre-IPO shares worth $227,745!
Here's the best news . . .
It's not too late to secure your Uber Pre-IPO shares.
That's because I've uncovered a secret loophole that lets you LEGALLY purchase Uber Pre-IPO shares. And you don't need to be rich, connected, or an "accredited investor."
Just click here ASAP (it's FREE).
Uber is expected to launch its on May 10. So, the doors close on this situation in a few days.
Don't wait.
Yours in Profits,
Ian Wyatt