With the Uber IPO valuation topping $90 billion . . .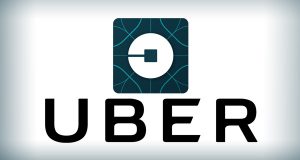 It'll be the ninth-largest American IPO in history. And trading starts within 14 days!
Go here now to get Uber shares – at the Pre-IPO DISCOUNT.
Uber is the world's No. 1 ridesharing company. And it's the most valuable private tech stock, according to The Wall Street Journal.
So, it's only fitting that the company would have one of the biggest IPOs.
The Uber IPO is expected to launch with a valuation of up to $90 billion. That could make the company more valuable than American blue-chip stocks including . . .
Caterpillar – $78 billion
General Electric – $79 billion
Morgan Stanley – $80 billion
Most folks are busy trying to figure out if the Uber IPO is worth the lofty valuation.
But honestly, that's the WRONG question.
Instead of asking whether the IPO price and valuation is fair . . .  I'm focused on how to maximize my profits from the Uber IPO.
Frankly, I've discovered a secret loophole that lets ANYONE buy Uber shares on the private markets . . .
Right before the stock goes public.
Just go here to see how this works (it's super simple).
Now, you don't need to be rich or connected. And you don't need to be an "accredited investor" with a +$1 million net worth.
Of course, wealthy investors CAN participate as well.
Uber IPO Just Weeks Away
Uber plans to go public in early May. And the official Uber IPO offering price will be $44 to $50 per share.
Plans call for the California ridesharing company to raise $8 billion to $10 billion in the initial public offering. And that would value the company at up to $90 billion.
That could make Uber the 66th most valuable company in the S&P 500 Index.
Uber appears to be conservatively pricing its IPO shares . . . in an effort to avoid a repeat of Lyft's IPO debut decline.
So, folks who buy the IPO may turn a nice profit.
But the big gains will be earned by early investors.
Guys like Amazon founder Jeff Bezos have already scooped up Uber shares at a huge discount. And now's your chance to join him.
Early investors make huge profits by purchasing promising companies – like Uber – before they go public. And that lets them grab shares for pennies on the dollar.
Now's your final chance to secure Uber Pre-IPO shares.
Just go here now – before it's 100% gone.
Yours in Profits,
Ian Wyatt