When Uber launches its IPO, the company's founders and employees will make a fortune.
A small group of early investors will also be ringing the cash register after the Uber IPO. And you could be one of them.
My Shark Tank Briefing will explain exactly HOW you can invest in the next Amazon, Facebook or Google (click for access).
One of the early Uber investors was formerly an unemployed lawyer from upstate New York.
And he's quietly accumulated a $1.4 BILLION fortune by making early investments in TOP Silicon Valley deals.
After losing his job as a legal associate as a prestigious firm, he started finding clients on Craigslist and writing legal contracts for $50.
He decided to take his legal talents to Google (NASDAQ: GOOG) a year before its IPO. And by 2007  ̶  after a small disagreement with CEO Eric Schmidt  ̶  he decided to make a bold move.
Instead of landing another job, he decided to simply start investing in early-stage private companies.
His name is Chris Sacca. And if you've been watching ABC's Shark Tank Season 7, you're probably familiar with this talented tech investor.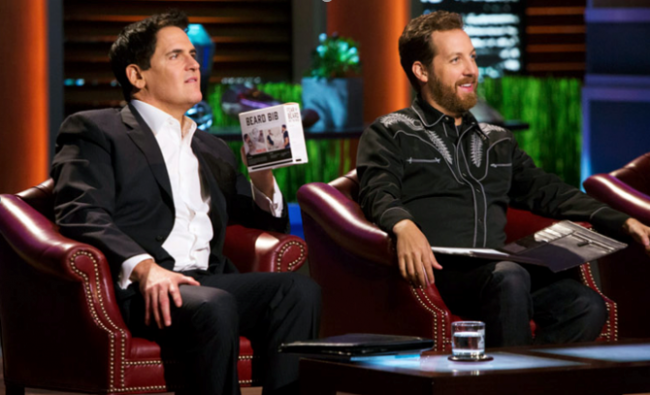 Mark Cuban and Chris Sacca on ABC's Shark Tank (Photo by Adam Rose / ABC)
Chris has an unmistakable look. He's 41 years old, lives in Truckee, California, has a beard and wears embroidered cowboy shirts. Just like Steve Jobs  ̶  who had his famous black turtleneck with blue jeans  ̶  Chris Sacca presents himself as the cowboy of Silicon Valley.
In 2006, he wrote a check for $25k to a guy named Evan Williams. It was one of the earliest investments in a microblogging service called Twttr (now known as Twitter).
That investment was just the start. When Twitter (NASDAQ: TWTR) went public 2013, Chris had quietly become the company's largest outside investor.
How did he do it? He simply purchased shares of Twitter from employees on the private stock market.
He even paid Evan Williams $400 million to buy some of his founder shares BEFORE the Initial Public Offering.
When Twitter went public, he made 1,500% returns.
He's also made millions by making VERY SMALL but timely investments in Instagram (acquired by Facebook), Stripe ($9.2 billion valuation) and Twilio (NASDAQ: TWLO).
Now he's preparing for a profit windfall from the world's biggest private company: Uber.
Sacca was one of the very first Uber investors, putting up $300k when the company was founded.
Uber has come a long way in the last eight years.
The Wall Street Journal reports that the company is now worth $68 billion.
Get started investing in Silicon Valley's TOP private companies with less than $10 (NOW OPEN).
CNN says "Snapchat's success may lead to Uber and Airbnb IPOs." And Fortune calls Uber "one of the most anticipated IPOs of 2017."
Back in 2015, Forbes reported that Sacca had bought up 4% of Uber's stock. At the time, Uber was valued at $41 billion and his stake was worth $1.64 billion.
Since he started investing in 2007, he's has a startling number of successes.
As Yahoo's CEO Marissa Mayer says, "Chris has found every hot startup in the Valley and found them all during angel rounds."
Right now, zs the Uber IPO approaches, you can start investing like Chris Sacca, learn the Uber investing secret and become a Shark Tank Investor (go here right now).
Until recently, 97% of investors were unable to invest in private Silicon Valley growth companies.
Using my secret investing loophole, you can instantly grab a stake in the BEST private companies.
Get started today for less than $10.
Click here for complete access.
Good Investing,
Ian Wyatt
Save
Save
Save
Save
Save
Save
Save
Save