Honestly, some of the world's best investors are backing this upcoming IPO.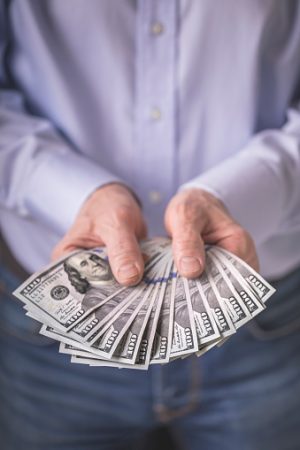 And they each plan to earn a small fortune within the next 27 days.
You can too – when you secure your pre-IPO shares (click here now).
Just check out some of the top investors:
Amazon founder Jeff Bezos grabbed these pre-IPO shares
Google invested $258 million
Softbank – Japan's #1 venture capital firm – owns 15%
Benchmark – one of Silicon Valley's oldest VCs – is the second-largest shareholder
Click here to become an early investor today.
Here's the thing you must understand:
These "smart money" investors prefer to get in early . . .
They DO NOT wait for a company to file paperwork with the Securities and Exchange Commission in Washington.
Why not?
Because they realize that 99% of the profits happen BEFORE a company goes public. That's right . . .  nobody's getting rich buying shares at the IPO price.
The only way to earn 10X . . . 20X . . .  or even 30X profits is to invest early.
Usually, these deals are 100% OFF LIMITS. But you can invest today using this Pre-IPO secret.
So, what is this company?
Uber.
The company recently filed a confidential S-1 statement with the SEC.
Toyota recently invested $500 million . . .
That gives the world's No. 1 ride-sharing company a $76 billion valuation. And while we don't have the final Uber IPO numbers yet . . .
Uber is rumored to be planning an IPO that would value the company at $120 billion.
That would make Uber the second most valuable company to go public. The biggest IPO was Alibaba (NASDAQ: BABA), which debuted with a market value of $168 billion.
Nobody knows what will happen to Uber shares once the Uber IPO debuts on the New York Stock Exchange . . . but one thing is for certain . . .
Early investors will make a fortune.
Frankly, anyone who bought these pre-IPO shares should be very, very pleased.
That's because the pre-IPO shares are trading at a DISCOUNT of at least 36%.
Are you new to these red-hot Silicon Valley deals? And wondering exactly how this works?
Let me reveal everything I've discovered – after five years of researching this market.
Just go here now for urgent details.
Plus, check your email tomorrow for more details on the pending Uber IPO.
Yours in Profits,
Ian Wyatt