Ridesharing company Uber will release terms for its initial public offering today.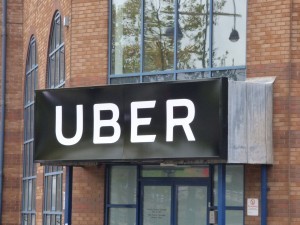 And it's shaping up to be the biggest IPO in nearly five years!
Go here to secure your Uber PRE-IPO shares today.
Today, Uber is expected to officially announce the IPO price. But one Uber insider is already leaking the news to Bloomberg.
Uber plans to issue IPO shares at a price of $44 – $50. And that pegs the company's valuation at $80 billion to $90 billion.
Last year, Toyota invested $500 million in Uber at a $76 billion valuation. The proposed IPO price suggests a 12% premium to the last private financing.
After Lyft's IPO flop, Uber is being conservative with its offering price.
The company's investor roadshow starts up on Monday. And the investment bankers could raise the Uber offering price if demand is high.
Don't pay full price! Click here to claim PRE-IPO shares – at a huge discount.
The IPO financing could help Uber raise $8 billion to $10 billion in capital. That would make this the 17th largest IPO ever.
Click Here for Uber Shares – Weeks Before the IPO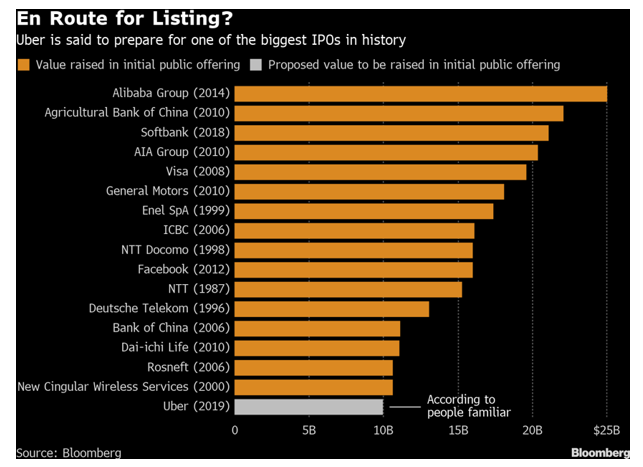 Uber plans to launch its IPO during the first half of May.
The stock will go public on the New York Stock Exchange with the ticker symbol "UBER."
Most folks will wait for the Uber IPO shares to start trading.
Uber stock could jump higher – just like Pinterest (NYSE: PINS) and Zoom (NASDAQ: ZM). Both stocks are trading considerably higher than the IPO offering price.
Unless you're a billionaire – you won't be able to secure Uber shares for $44 – $50. Frankly, you'd be lucky to grab shares for less than $60.
That's why it's crucial that you claim Uber Pre-IPO shares today (just click here).
You'll instantly join the world's richest man – Amazon's Jeff Bezos.
Plus, you'll be investing alongside Japan's No. 1 venture capital firm. Plus, A-list celebrities including Jay-Z.
This may sound impossible . . .
But there's still time for you to secure IPO shares.
Just go here now – before Uber goes public.
Yours in Profits,
Ian Wyatt