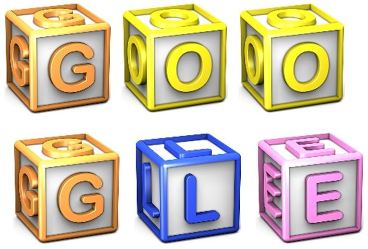 Formerly known as Google, Alphabet (NASDAQ: GOOGL) released quarterly earnings on Monday afternoon after the close. The results were nothing short of outstanding. The company easily beat analyst expectations, and the stock jumped 5% in after-hours trading.
This was a huge quarter in more ways than one. Not only did Alphabet prove that it can still grow at healthy rates – even amid a challenging global macroeconomic backdrop – but in the process it also became the world's largest company by market capitalization. Alphabet's market cap now exceeds that of Apple (NASDAQ: AAPL) and Exxon Mobil (NYSE: XOM).
The ABCs of Alphabet's Earnings
Alphabet reported adjusted quarterly profit of $8.67 per share for the fourth quarter. That beat estimates by $0.57 per share, as EPS soared 28% from the year-ago period. Revenue came in at $21.3 billion for the quarter, up 18% and also easily beating estimates, which called for $20.77 billion.
Alphabet's fourth quarter was a success all around. Revenue grew, margins expanded and the company posted promising operating results across its various businesses. The core Google Internet search business grew operating profit by 23% in 2015. Advertising revenue from Google rose 17% in the fourth quarter.
The search business remains very healthy. Aggregate paid clicks, a key metric for Google's search business, increased 31%, beating analyst expectations of 22% growth. Costs as a percentage of advertising revenue fell one percentage point year-over-year.
Alphabet also announced an increase to its capital return program. Alphabet doesn't pay a dividend, but it still returns a great deal of cash to investors in the form of share buybacks. Along with its earnings results, Alphabet upped its share buyback authorization of its Class C stock (ticker symbol: GOOG) by 514,000 shares.
Now that it has reshuffled its organizational structure, Alphabet also reports the results from its venture capital investments and "moonshot" projects. These are known as "Other Bets." Revenue from the Other Bets segment increased 37% in 2015.
But it's not all good news.
Is Alphabet Spending Too Much on Other Bets?
The Other Bets division includes projects like Nest, Google Fiber, Verily (formerly known as Google Life Sciences), self-driving cars and its Ventures capital group. These are mostly experimental bets that are not expected to come to fruition, but if they do, they could be the next home run for Alphabet.
Experimenting on these ideas normally wouldn't be an issue, especially for a company like Alphabet that has a proven ability to revolutionize the technology industry. After all, experimenting on projects that nobody expects to work out is partially what made Alphabet the company it is today.
However, now that Alphabet reports results separately, investors are getting an idea of how much the Other Bets are losing – and it's a lot.
Alphabet reported a $3 billion loss last year from Other Bets. This was double the loss from the previous year, in which losses totaled $1.5 billion. Alphabet is a huge company with deep pockets and a highly profitable core business. But it is losing an awful lot of money on Other Bets, which is money that could be used to buy back even more stock, or reinvest to grow its other more profitable areas of the company.
Alphabet is hoping to earn some credit from investors for its decision to be fully transparent with its moonshot projects. Judging from its earnings results and stock price gains, this appears to be the case.
But if the Other Bets division continues to suffer increasing losses, it won't be long before investors push for financial restraint. Aside from that, Alphabet had another huge year in 2015.
DISCLOSURE: Bob Ciura personally owns shares of Apple (NASDAQ: AAPL).
Tesla, Apple and Google Are Creating This
When people think of Tesla, what immediately comes to mind is the world's first electric car. It's an astounding achievement. But what few people realize is that Tesla's next technological wonder could easily put it to shame. Morgan Stanley says this breakthrough could save the American economy $1.3 trillion each year. And Tesla's not the only one racing to get it out the door. Apple and Google are working on their own versions too.
Get the whole story right here.