Gold prices hit another all time high Friday. Gold futures for August delivery hit $1,261.40 during the trading day.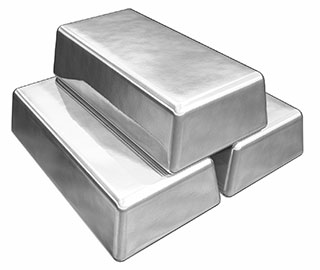 Investors, concerned about the inflationary monetary policy and slowing momentum of global growth, have been relentlessly buying gold as a hedge against inflation and as protection against further economic weakness.
But investors may be missing an even bigger opportunity in precious metals. Silver prices are lagging gold prices by as much as 22%. That's because the historical relationship between gold and silver prices has expanded as gold prices have run higher.
For the last 100 years, it's taken an average of 55 ounces of silver to by one ounce of gold. Today, that "gold-silver ration" stands at 64. Analysts expect silver to close that gap by rallying at least 22%.
The Small Cap Investor PRO advisory service is currently recommending a $3.60 silver stock that's poised to move at least 28% higher in the near future. Analysts are expecting the company to turn a $0.06 loss into $0.28 a share profit next year. The company is currently undervalued according to next year's profit. And if silver prices continue higher, the gains for this stock will be bigger.
Click HERE To get the latest research report on this $3.60 silver stock and the free special report, How to Buy Gold at $120 an Ounce, from Small Cap Investor PRO.