If you've paid attention to the oil and energy markets at all over the last five years or so, you've inevitably heard of the Bakken. It's the giant oil and gas formation nestled between Saskatchewan Province in Canada and Montana and North Dakota in the U.S.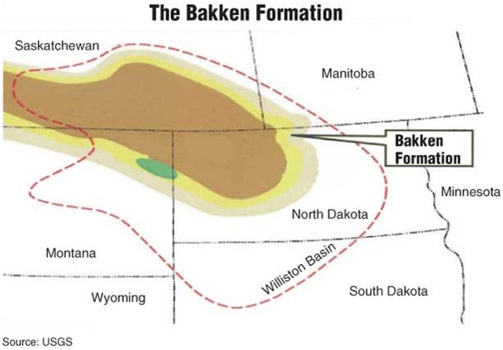 The story really picked up steam in 2007, and reached a fever pitch in 2008 as oil prices scraped $147 a barrel.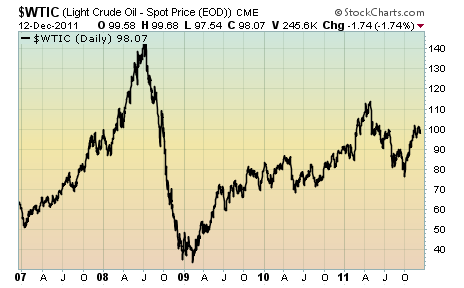 Everyone clamored to buy Bakken oil companies in the summer of 2008 for the simple reason that oil prices were so high.
That's how the oil markets – and all markets – seem to go. People only want to buy something when it's an extremely hot investment.

Take the biggest company in the Bakken formation, for example. EOG Resources (NYSE: EOG) has a market cap of $27 billion. To put that number into perspective, that makes it bigger than Lockheed Martin (NYSE: LMT), FedEx (NYSE: FDX) and General Mills (NYSE: GIS).
It's one of the top 200 biggest companies in the world.
But you've probably never heard of it – even if you pay attention to the oil markets.
The thing is, the North Dakota Bakken region is about to surpass both Alaska and California as the biggest oil producer in the United States. And I fully expect oil prices to continue to rise. By the end of this summer, I think we'll be reaching that fever pitch we saw in the summer of 2008. It's not the kind of thing you can wait and see about.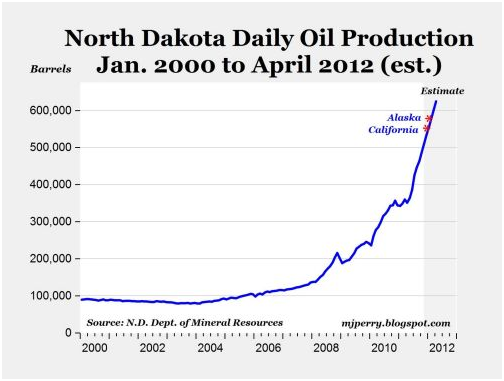 The companies in this region will not be unknown for much longer. But the best deals aren't with giant oil companies like EOG (though I expect EOG will be a great investment).
No, we'll find the best values and potential gains with small companies in the region.
In the next few days, I'll be working closely with two of our top researchers, Tyler Laundon and Ian Wyatt, to bring you a brand new Bakken research report.
I'm telling you this now not as an advertisement, but because I believe this opportunity will be fast moving. Please, if you're an energy or commodity investor, and you're interested in this great American oil story, keep your eyes peeled for this information in the coming week.
If you have any questions or concerns before we release this report, send me an email at [email protected].
Good investing,
Kevin McElroy
Editor
Resource Prospector