David Einhorn and his hedge fund, Greenlight Capital, are getting more aggressive about turning around their portfolio.
Einhorn is trying out a new look as he tries to redeem himself after an abysmal 2015. Last year, Greenlight Capital lost over 20%, which was its first down year since 2008 and the worst year since Greenlight was founded in 1996.
So now Einhorn is making big bets on natural gas, shorting heavy equipment companies, finding value in fashion accessories, and buying up shares of beaten-down local review company Yelp (NASDAQ: YELP).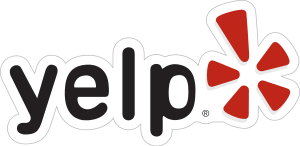 This aggressive overhaul of his portfolio appears to be working: Greenlight was up 3% in the first quarter of 2016. The biggest winners for Einhorn so far this year have been Consol Energy (NYSE: CNX), Michael Kors (NASDAQ: KORS) and his gold bets.
What could the full-year 2016 winners be? Einhorn's betting it will be Yelp.
As I noted back in February, Greenlight Capital took a new position in Yelp stock in late 2015, and now he's giving us some color on what he expects from a Yelp turnaround. Einhorn owned roughly 0.5% of the company heading into 2015.
The Turnaround Progress at Yelp
Shares of Yelp are still down 44% in the last year, underperforming most of its social media and Internet peers. Yelp now trades at 3 times sales, which is the cheapest among tech peers like Twitter (NASDAQ: TWTR), Facebook (NASDAQ: FB), LinkedIn (NASDAQ: LNKD) and TripAdvisor (NASDAQ: TRIP).
Right now, increased competition – including the likes of Google offering reviews – is weighing on the company. There was also buyout interest from other companies that never materialized. As well, the company has been missing earnings expectations.
Still, Yelp is the 21st-most popular mobile app in the U.S.
A Big Overhang
Now, there is also a negative documentary about Yelp that is expected to come out soon. The movie "Billion Dollar Bully" looks at the allegations by business owners that Yelp engages in extortion and is "mob-like" to those who refuse to pay to advertise.
I can't help but think of the other major documentary targeting a specific company, "Blackfish," which took SeaWorld Entertainment (NYSE: SEAS) to task over keeping killer whales in captivity. Shares of SeaWorld are down 50% since then.
Nonetheless, the Yelp documentary likely won't tug at the heartstrings of the masses like "Blackfish." Einhorn also notes that the film hasn't changed his mind about Yelp, stating, "We've reviewed the criticisms raised in the trailer to the documentary and we are comfortable that they won't have a negative impact on our investment thesis."
The Upside
Einhorn has ambitious plans for the review site, noting that it could double revenues by 2019, and EBITDA could hit $300 million.
The turnaround starts with getting more small businesses to advertise on Yelp, as well as cutting costs. Growth will come from refining its platform and creating more value for its customers. Part of that effort includes providing more robust tools for customers that help convey the usefulness of Yelp. Cost-wise, it's been relocating its sales force to lower-cost cities in an effort to save money.
Wall Street has mixed feelings about Yelp, which closed Tuesday around $22 a share. Of the 49 analysts following Yelp, 53% have a hold or sell rating on the stock.
Yelp is a contrarian bet for Einhorn, as are many of his picks. He sees upside for Yelp stock up to $55 a share, and 30% upside even in its "downside scenario." The upside could be even higher if a bidding war for Yelp breaks out.
For investors looking for a contrarian bet in the technology space, Yelp is worth reviewing.
This Is Making Ordinary People Rich
Ordinary people across America are getting insanely rich. Take Gladys Holm. She never earned more than $15,000 a year as a secretary. But by making one simple move, she was able to leave an $18 million fortune to a children's hospital when she died. There's many more just like her.
Find out how they did it right here.